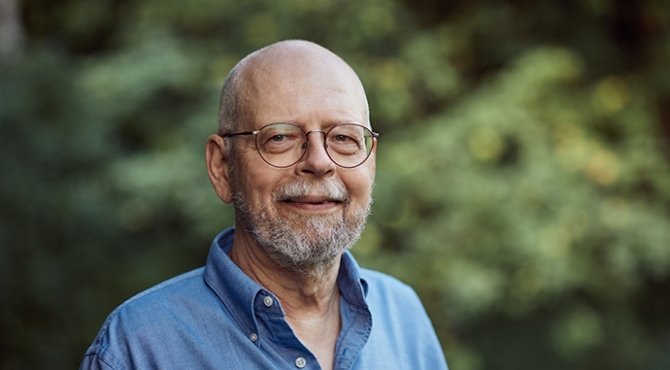 Grant Blank's work focuses on the social and cultural implications of the Internet and new media, quantitative and qualitative methods, and cultural sociology. He teaches on the OII social statistics courses.
Dr Grant Blank
Departmental Lecturer
Profile
Grant Blank is a Departmental Lecturer at the OII.
He was a Survey Research Fellow until August 2020. He received the William F. Ogburn Career Achievement award from the Communication, Information Technology and Media Sociology section of the American Sociological Association in 2015. This award recognizes a sustained body of research that has made an outstanding contribution to the advancement of knowledge in the area of sociology of communication, information technology and media sociology.
He was awarded a Teaching Excellence Award from the University of Oxford in 2015.
He has been awarded a Visiting Fellowship to the Center for Advanced Internet Studies (CAIS), at the Ruhr University in Bochum, Germany for two months working on a cross-national study of echo chambers in 6 European countries and the United States. The study is unusual in that it looks at possible echo chambers in the context of the entire media environment, including online media, social media, and offline broadcast and print media. The question is, in this kind of high-choice media environment do people limit their political media consumption in such a way that they could find themselves in an echo chamber?
He is a sociologist who studies the social and cultural impact of the Internet and new media. He is also interested in cultural sociology, especially reviews and cultural evaluation.
Grant began his career as an independent consultant based in Chicago Illinois specializing in research design, statistical analysis, and database design. He previously taught at American University in Washington DC. He completed his PhD in sociology at the University of Chicago in 1999, and joined OII in 2010.
Areas of Interest for Doctoral Supervision
Digital divides, inequality, political participation, trust, privacy, social networks, social media, journalism, mobile use, security
Research interests
Social and cultural impact of the Internet and other new media, quantitative and qualitative analysis, methodology, cultural sociology, sociology of science and technology, artificial intelligence
Positions held at the OII
Departmental Lecturer , September 2020 –
Survey Research Fellow, January 2010 – August 2020
Students supervised at the OII
Current students
Past students
Dr Bianca Reisdorf
Dr Darja Groselj
Research
Current projects
Participants: Dr Grant Blank

The World Internet Project (WIP) carries out panel surveys in over twenty countries to help understand how individuals adopt and use the Internet and other technologies, as well as the resulting social, economic, political and everyday-life implications.
Past projects
Participants: Grant Blank

Research on access, use and attitudes to the Internet in Britain based on biennial surveys covering (for example) digital and social inclusion and exclusion, mobile use, social media, safety and privacy concerns, Internet regulation, and behaviour.

Participants: Professor Mark Graham, Dr Grant Blank, Claudio Calvino

This project combined OxIS and census data to produce the first detailed geographic estimates of Internet use across the UK.

Participants: Professor William H. Dutton, Dr Bernie Hogan, Dr Nai Li, Dr Grant Blank, Dr Monica Whitty

The project uses survey data from Australian and UK couples to look at the significance and impact of the Internet on intimate relationships, including how people use ICTs to meet each other and maintain relationships, and how ICTs affect their behaviour.
Videos
Recorded: 1 October 2013

Duration: 00:22:53

Interviews about rural Internet.

Recorded: 26 September 2012

Duration: 00:19:03

Grant Blank discusses populations and sampling during a seminar on quantitative methods in social media research held at the OII on 26 September 2012.

Recorded: 24 January 2012

Duration: 00:07:20

Grant Blank summarises his lecture on how a new pattern of Internet access is developing through the use of a growing variety of devices than enable increasing mobility: these people are "Next Generation Internet Users".
Integrity Statement
In the past five years my work has been financially supported the Department for Digital, Culture, Media and Sport, Google and BT. As part of my science communication and policy outreach I have served in an unpaid advisory capacity to the Department for Digital, Culture, Media and Sport, the Government Statistical Service and Ofcom.
I conduct my research in line with the University's academic integrity code of practice.