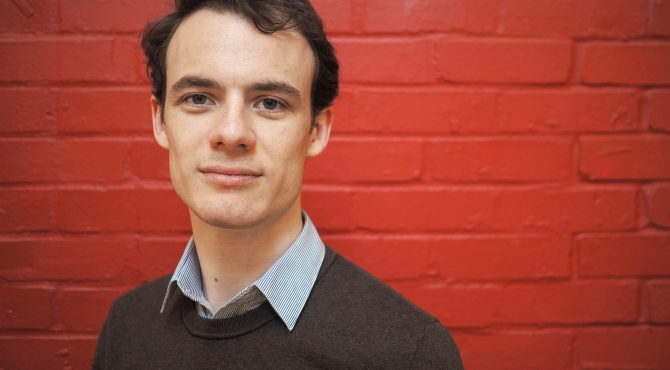 Felix is a OII DPhil Student and a research assistant at the Reuters Institute for the Study of Journalism. As a Leverhulme Doctoral Scholar he is researching AI in journalism and the news industry.
Felix Simon
DPhil Student
Profile
Felix Simon is a student on the DPhil in Information, Communication & the Social Sciences, and was previously a student on the MSc in Social Science of the Internet.
Felix M. Simon is a journalist, researcher, and doctoral student at the Oxford Internet Institute (OII). He also works as a research assistant at the Reuters Institute for the Study of Journalism (RISJ) and regularly writes about technology, media, and politics for various international outlets.
As a member of the Leverhulme Doctoral Centre "Publication beyond Print", he is currently researching the implications of AI in journalism and the news industry, jointly supervised by Prof Gina Neff and Prof Ralph Schroeder and generously funded by the Leverhulme Trust. He has published in Journalism Studies, The Information Society, International Communication Gazette, the International Handbook of Internet Research and Transformative Works and Cultures and has co-authored various RISJ reports on topics ranging from innovation in the media to COVID-19 misinformation. His research has been covered, among others, in The Guardian, The Washington Post, Politico, Süddeutsche Zeitung, Nature, CNN, and the BBC and he has given evidence to the UK House of Lords.
His past and current research focus on AI in the news, political communication in the digital age, big data in politics and the entertainment industry, as well as the changing nature of journalism and the media in the 21st century. He also takes an active interest in populism and the future of mis- and disinformation.
Felix graduated with a BA in Film and Media Studies as well as English Studies (Distinction) from Goethe-University Frankfurt, and he holds an MSc in Social Science of the Internet from the OII. During his previous studies, he was funded by the renowned journalism programme of the German Konrad-Adenauer-Foundation and he is currently a fellow at the Salzburg Global Seminar. Before returning to the OII for his doctoral studies, Felix worked as a journalist, editor and researcher in London. Past work experience also includes the BBC and Olympic Broadcasting Services (OBS) in London and Innsbruck.
Positions held at the OII
DPhil student, October 2019 – Present
Teaching Assistant, Social Dynamics of the Internet, October 2019-December 2019
Research Interests
Journalism, AI, Political communication, Media and cultural industries, Populism, Mis- & Disinformation
Supervisors at the OII