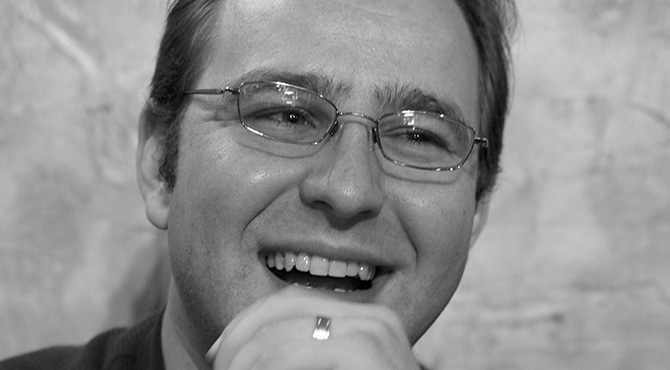 Andrew Przybylski applies psychological models and motivational theory to study how people interact with virtual environments including video games and social media.
email:
andy.przybylski@oii.ox.ac.uk
tel: +44 (0)1865 287230
Profile
Publications
Teaching
News
Blog
Press
Andrew Przybylski is an experimental psychologist based at the Oxford Internet Institute. Since 2005 his research has focused on applying motivational theory to understand the universal aspects of video games and social media that draw people in, the role of game structure and content on human aggression, and the factors that lead to successful versus unsuccessful self-regulation of gaming contexts and social media use.
Selected Publications
Przybylski, A.K., and Weinstein, N. (2016) How we see electronic games. Peer J.
Bell, V., Bishop, D.V.M., Przybylski, A.K. (2015) Editorial. The debate over digital technology and young people. BMJ 2015; 351 doi: http://dx.doi.org/10.1136/bmj.h3064.
Przybylski, A. K. (2014) Electronic Gaming and Psychosocial Adjustment. Pediatrics, 134(3), 1-7. doi: 10.1542/peds.2013-4021.
Przybylski, A.K., Deci, E.L., Rigby, C.S., and Ryan, R. M. (2014) Competence-impeding electronic games and players' aggressive feelings, thoughts, and behaviors. Journal of Personality and Social Psychology 106 (3) 441-457.
Areas of Interest for Doctoral Supervision
Psychology, digital games, virtual environments
Research interests
psychology, human motivation, video games, virtual environments
Positions held at the OII
Research Fellow, September 2013 –
Latest blog posts
Date Published: 4 November 2016 - 9:43 am

Authors: Andrew Przybylski

New research by Andrew Przybylski (OII, Oxford University), Netta Weinstein (Cardiff University), and Kou Murayama (Reading University) published today in the American Journal of [...]
Current projects
Past projects
This course provides students with the opportunity to engage with the methodological, ethical and philosophical underpinnings of quantitative and qualitative social science research practices.

This course introduces students to statistics for the social sciences, with an emphasis on application to research on the Internet and society.

This course will prepare students to interpret and practice the experimental method, an increasingly important area of social science research in general, as well as design of policy.
4 November 2016 - 9:24 am

A new Oxford University study suggests that playing internet games is not as addictive as gambling.
4 November 2016

Authors: Andrew Przybylski

New research by Andrew Przybylski (OII, Oxford University), Netta Weinstein (Cardiff University), and Kou Murayama (Reading University) published today in the American Journal of [...]