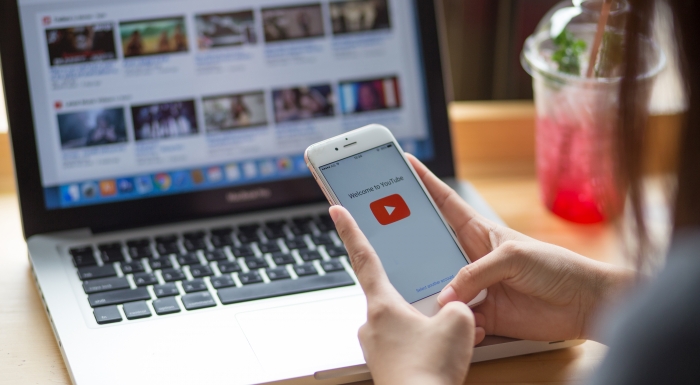 New research from Oxford Internet Institute at the University of Oxford shows the Telegram instant messaging service, used by 400 million people worldwide, has become a refuge for far-right commentators who have been removed from mainstream social media platforms.
Telegram places fewer restrictions on the content of its users and allows broadcasting through Telegram channels without moderation. Though widely used by mainstream news outlets, the far-right has found a loyal audience on these platforms and have become one of the loudest voices on the platform.
Content from outlets such as Tommy Robinson News (TR.News) & Summit News achieved more views on the platform than articles from Mail Online and The Guardian. Articles from TR.News, for example, received more than twice the number of views than articles from the Mail.
The study also finds "junk news" doesn't circulate far outside its key audience of under 100,000 subscribers on Telegram, but this audience is more engaged and loyal than the audience for mainstream news.
This new study comes as many prominent right-wing personalities in the UK have embraced new self-styled free-speech social networks.
Dr Aleksi Knuutila, Researcher at the Oxford Internet Institute, University of Oxford, said:
"This is the first study of its kind and shines a light on how apps like Telegram have become a hotbed for the sharing and discussion of far-right views.
"With traditional platforms like Twitter moving to ban and exclude those who spread junk news, this worrying development shows hatred is finding a home in less regulated online spaces."
For more information please contact press@oii.ox.ac.uk
Read the full memo 'Junk News Distribution on Telegram: The Visibility of English-language News Sources on Public Telegram Channels'.
Notes for Editors
About the Oxford Internet Institute The Oxford Internet Institute (OII) is a multidisciplinary research and teaching department of the University of Oxford, dedicated to the social science of the Internet. Drawing from many different disciplines, the OII works to understand how individual and collective behaviour online shapes our social, economic and political world. Since its founding in 2001, research from the OII has had a significant impact on policy debate, formulation and implementation around the globe, as well as a secondary impact on people's wellbeing, safety and understanding. Drawing on many different disciplines, the OII takes a combined approach to tackling society's big questions, with the aim of positively shaping the development of the digital world for the public good. https://www.oii.ox.ac.uk/