Start date:

Jan 2016

End date:

Aug 2021

Contact:
Funder:

European Commission, European Research Council
Ford Foundation
This project will focus on how bots, algorithms and other forms of automation are used by political actors in countries around the world.
Overview
Since 2012, we have been investigating the use of algorithms, automation and computational propaganda in public life. Political bots are manipulating public opinion over major social networking applications. This project enables a new team of social and information scientists to investigate the impact of automated scripts, commonly called bots, on social media. We study both the bot scripts and the people making such bots, and then work with computer scientists to improve the way we catch and stop such bots. Experience suggests that political bots are most likely to appear during an international crisis, and are usually designed to promote the interests of a government in trouble. Political actors have used bots to manipulate conversations, demobilize opposition, and generate false support on popular sites like Twitter and Facebook from the U.S. as well as Sina Weibo from China.
The first stage of this research is international fieldwork with the political consultants and computer experts who are commissioned to make bots. Second, the we are building an original database of political incidents involving bots. Finally, the we are using this knowledge to make better tools for detecting political bots when they appear. We are doing "real-time" social and information science, and actively disseminating their findings to journalists, industry, and foreign policy experts. By developing an a network of experts in political bot detection and an original data set, the researchers will not only have a better understanding of how bots are manipulating social networks but also advance the conversation in the social sciences, computer sciences, and industry about the size of the problem and the possible solutions.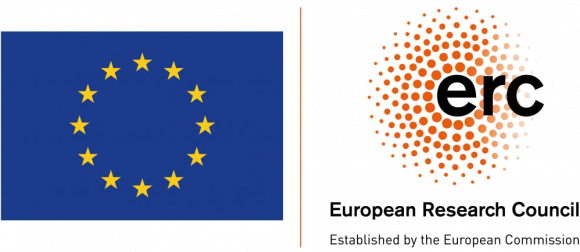 Impacts
This research programme has always had an explicit aim to make a real difference in society, and Howard's team has undertaken a focused programme of engagement with the government, policy-maker, civil society, and technical communities, in order to drive a public conversation about the consequences for democracy of computation propaganda, and possible policy responses. It has received a lot of visibility, and we are confident that the very public commentary undertaken by the project team, particularly during recent critical elections, has helped focus international attention on the issue.
In June 2017, the team convened press briefings in London, Washington and Palo Alto in order to release research findings and provide guidance on how to cover algorithmic manipulation of public opinion on social media in the run-up to the US and German elections. Selected journalists and policy makers have also been given embargoed access to the team's Data Memos, providing almost real-time data and analysis about computational propaganda in the period of intense media activity before elections. Unsurprisingly, the project has attracted much attention from the media on both sides of the Atlantic, achieving significant and broad public reach. Research findings have featured prominently in the New York Times, the Guardian, The Financial Times, The Washington Post, and the BBC News at Ten. The team's findings were also highlighted in a NYT "Morning Briefing" on bot activity in the US Presidential Election, emailed to ca. 1.3 million subscribers.
The team engaged actively with European and North American policymakers to discuss the global challenge of digital disinformation. Invitations to give expert evidence include:
Oral evidence given by Bradshaw to the "Fake News" enquiry by the UK's Digital, Culture, Media and Sport Committee (December 20, 2017).
Howard invited to speak at the House of Lords, the FCO and the Cabinet Office.
Howard and Bradshaw invited to give an Expert Briefing at NATO HQ in Brussels before a group including Rose Gottemoeller, Dep. Sec. NATO (December 12, 2017).
Neudert invited to present at the German Defence Ministry, during which she was informed that the team's Data Memos are read by the Ministry's staff.
Bradshaw invited to give an Expert Briefing before the Canadian government, including discussion of potential challenges for the upcoming Canadian elections in 2019.
Bradshaw invited to meet government staff from the US Permanent Subcommittee on Investigations to discuss bots and propaganda, and possible future threats and exploits (September 27, 2017).
A two-day workshop in May 2018, convened with the Reuters Institute for the Study of Journalism as part of a project on "junk science," aims to kick-start a discussion around feasible solutions that work for industry, as well as for society.
Recognising Howard's very visible and pioneering work in this area, he was named one of Foreign Policy's 2017 "Re-Thinkers"—one of "the doers who defined 2017," and the OII was awarded the National Democratic Institute's democracy prize in 2017.
Events
17 March 2021, 18:00 - 19:00

A unique opportunity for a discussion and Q&A with the co-directors and star of 'People You May Know', Dr Charles Kriel & Katharina Gellein Viken. Registrants will be provided a link to enable free viewing of the documentary in advance of this event.

20 May 2020, 18:00 - 19:00

Professor Philip Howard presents his new book 'Lie Machines', which offers new insights into the world's most damaging disinformation campaigns.