Published:

15 December 2020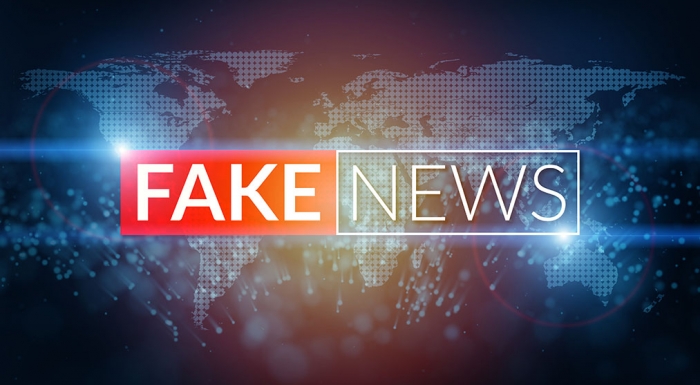 Spread of disinformation the biggest concern for internet and social media users globally finds new Oxford study
Over half (53%) of internet users worldwide worry about encountering false information online
Internet users in Global South most concerned about online harassment
Internet users in Asia least worried about internet disinformation
In a new study by researchers at the Oxford Internet Institute, 'Global Fears of Disinformation', analysis shows disinformation is perceived as the most significant risk related to the use of the internet and social media in almost every part of the world.
The study, co-authored by Dr Alekski Knuutila, doctoral researcher Lisa-Maria Neudert and Professor Philip N. Howard, is based on analysis of survey data from the Lloyds Register Foundation 2019 World Risk Poll, which examines peoples' perceptions of global risks across 142 countries.
The researchers examined the World Risk Poll data in relation to internet-related risks.  Of all internet users surveyed, 71% of respondents were worried about encountering either disinformation, harassment or fraud when using the internet and social media.
Whilst disinformation was the single most significant threat amongst internet users, the Oxford researchers also found significant variation in disinformation threats between countries, with 65% of those living in North America worried about the threat of disinformation compared to just 7% of those living in South Asia.  Within Europe there is a significant degree of variation, with 70% of Italian and French internet users worrying about online disinformation compared to just 40% of internet users in the Baltic countries and in Poland.
Researcher and lead author of the study, Aleksi Knuutila, Oxford Internet Institute, said
"Our analysis shows that disinformation is the biggest cause for concern for internet and social media users across the globe, even more so than other internet related risks such as online harassment or fraud.  We also see that these perceived risks increase with more technology use."
Researcher and co-author of the study, Lisa Maria-Neudert, Oxford Internet Institute, said:
"Whilst it's encouraging that the general public is becoming much more aware of the threat of disinformation and its prevalence across social media, there remains a gap between the rhetoric and actions of the platform companies to ensure the information people consume online is accurate and trustworthy. Regulators, policymakers and platform companies must continue to work together to develop a framework of good governance to ensure users have access to reliable content online."
Other findings include:
Online harassment is perceived as a bigger risk by people living in the so-called 'Global South', in particular Latin America, South East Asia and Africa, with over 40% of internet users worried about being targeted by bullying
Women in Latin America are particularly concerned about online bullying, with 51% worried, compared to 38% of men
Globally, men are less likely to be worried about online harassment than women, with less than a third of men surveyed expressing concerns
Notes for editors:
About the research
The Oxford study is based on analysis of data from the World Risk Poll 2019, published by the Lloyds Register Foundation.  The Poll comprises survey data from 154,195 participants living in 142 countries with interviews carried out between May 2019 and January 2020.
About the OII
The Oxford Internet Institute (OII) is a multidisciplinary research and teaching department of the University of Oxford, dedicated to the social science of the Internet. Drawing from many different disciplines, the OII works to understand how individual and collective behaviour online shapes our social, economic and political world. Since its founding in 2001, research from the OII has had a significant impact on policy debate, formulation and implementation around the globe, as well as a secondary impact on people's wellbeing, safety and understanding. Drawing on many different disciplines, the OII takes a combined approach to tackling society's big questions, with the aim of positively shaping the development of the digital world for the public good. https://www.oii.ox.ac.uk/