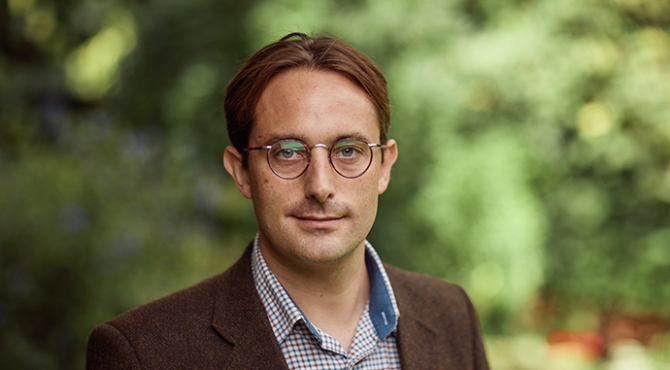 Joss Wright's research interests lie in cryptography, privacy-enhancing technologies and anonymous communications. His current research focuses on analysing Internet censorship, and data anonymization.
Dr Joss Wright
Senior Research Fellow
Profile
Research
Publications
Teaching
Videos
News
Events
Blog
Press
Profile
Dr Joss Wright gained his PhD in Computer Science at the University of York, where his work focused on the description and analysis of anonymous communication mechanisms. Following this, he spent time at the University of Siegen in Germany examining security and privacy issues in cloud computing.
Joss's interests lie in the area of anonymous and censorship-resistant communications, cryptographic fundamentals and in the wider field of privacy enhancing technologies, their applications and their implications.
At the OII, Joss is working on the "Being There" project, which looks at privacy in public spaces, and a Google-funded project analysing Internet censorship.
Areas of Interest for Doctoral Supervision
Censorship, computational social science, cryptography, ethics, governance, privacy, public policy, security, surveillance, machine learning
Research interests
Internet censorship, privacy, anonymity, cryptography, security, social implications of surveillance and privacy technologies, data minimisation
Positions held at the OII
Senior Research Fellow, November 2017 –
Research Fellow, November 2012 – November 2017
Fresnel Research Fellow, January 2010 – November 2012
Students supervised at the OII
Current students
Research
Current projects
Participants: Dr Joss Wright

This project will develop an international hub to track and analyse the global illegal wildlife trade, both online and offline, and develop strategies to reduce the threat of the trade through social policy interventions.
Past projects
Conference papers
(2019)

Analysing Censorship Circumvention with VPNs via DNS Cache Snooping

. (

4th International Workshop on Traffic Measurements for Cybersecurity (WTMC 2019)

)
(2018) "Automated Discovery of Internet Censorship by Web Crawling", WebSci

Akkermans, H., Fontaine, K., Vermeulen, I., Houben, G.-.J. and Weber, M.S. (eds.)

.

ACM Web Science

. ACM.

195-204

.
(2018) "On Identifying Anomalies in Tor Usage with Applications in Detecting Internet Censorship", WebSci

Akkermans, H., Fontaine, K., Vermeulen, I., Houben, G.-.J. and Weber, M.S. (eds.)

.

ACM Web Science

. ACM.

87-96

.
(2018) "Platform Criminalism: The Last-Mile Geography of the Darknet Market Supply Chain",

Proceedings of the 2018 World Wide Web Conference on World Wide Web - WWW '18

.

ACM The Web Conference (WWW)

,

Lyon, France

,

23 – 27 April 2018

. ACM.

277-286

.
(2017) "FilteredWeb: A Framework for the Automated Search-Based Discovery of Blocked URLs",

IEEE/IFIP TMA Conference 2017

.

2017 Network Traffic Measurement and Analysis Conference (TMA)

,

21 – 23 June 2017

.

IEEE

.

abs/1704.07185

. (

To appear in "Network Traffic Measurement and Analysis Conference 2017" (TMA2017)

)
(2017)

Will data protection eventually kill privacy?

.
(2016) "Poisoning the Well – Exploring the Great Firewall's Poisoned DNS Responses", ACM Workshop on Privacy in the Electronic Society

Weippl, E.R., Katzenbeisser, S. and Vimercati, S.D.C.D. (eds.)

.

the 2016 ACM

,

24 October 2016

. ACM.

95-98

.
(2015) "KEMF: Key Management for Federated Sensor Networks",

Lecture Notes of the Institute for Computer Sciences, Social-Informatics and Telecommunications Engineering, LNICST

.

Springer International Publishing

.

153

17-24

.
(2011) "A Practical Complexity-Theoretic Analysis of Mix Systems",

Lecture Notes in Computer Science (including subseries Lecture Notes in Artificial Intelligence and Lecture Notes in Bioinformatics)

.

(ESORICS '11) Proceedings of the 16th European Conference on Research in Computer Security

.

Springer Berlin Heidelberg

.

6879

508-527

.
Reports
(2016)

"Identifying the Routes by which Children View Pornography Online: Implications for Future Policy-makers Seeking to Limit Viewing"

In:

Report of the Expert Panel for the DCMS Consultation "Child Safety Online: Age Verification for Pornography"

.
(2013)

Ethical privacy guidelines for mobile connectivity measurements

.

Oxford

: Oxford Internet Institute, University of Oxford.
(2013)

"Comprehensive Study on Cybercrime"

In:

United Nations Office on Drugs and Crime

.

Vienna

.
(2005)

Formalizing Anonymity: A Review. University of York Technical Report YCS 389

.

University of York, Heslington, York. YO10 5DD. UK.

.
Teaching
This course aims to provide students with an understanding of technologies that provide control over information flows and action on the internet, and those that resist or subvert that control.

Exploring the interplay between social and technological shaping of the Internet, and associated policy implications. It outlines the Internet's origins and technical architecture and its embeddedness in a long history of communication technologies.
News
23 September 2016

The OII's Joss Wright is a PI in a new programme at the Oxford Martin School that brings together academics from conservation science, social policy and cybersecurity to tackle the illegal wildlife trade.
Events
12 February 2014

This seminar will explore technical means by which data is traditionally anonymised and highlight how these anonymisation methods fail, particularly when compounded by various key features of genomic data.

20 June 2011

The mix architecture, proposed by Chaum in 1981, allows for messages to be sent and received anonymously in computer networks. This talk will introduce the mix architecture and some of the most well known attacks for identifying users.