Published:

2 December 2020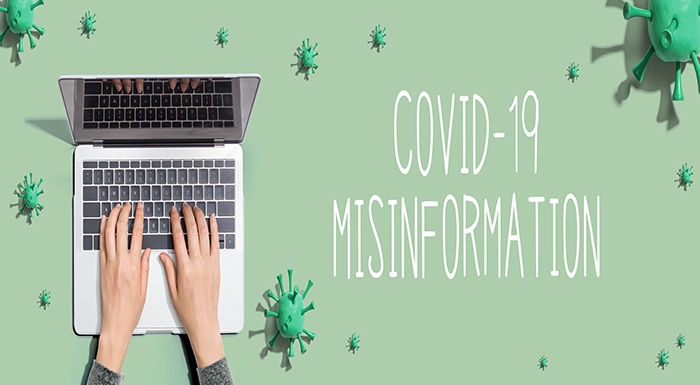 Google, GoDaddy and Cloudflare are among the single largest firms providing infrastructural support.
Google and Facebook are among the single largest firms providing a vast array of third-party technology and social media services.
Websites utilize behavioral analytics, tracker systems, and cross-platform integration tools that connect them back to large technology firms in multiple ways.
Firms up and down the technology stack can profit from contentious COVID-19 websites, even after steps such as ad removals or content moderation.
In a new study by the Oxford Internet Institute, University of Oxford 'Profiting from the Pandemic: Website Revenue Streams from Covid-19 Lockdown Protest, Scam and Health Disinformation Websites', analysis shows large technology companies offering multiple levels of services are providing the fundamental back-end infrastructure that supports controversial Covid-19 related websites.
The Oxford study examined 120 websites related to lockdown protests in the US, Covid-19 scam and Covid-19 disinformation. The Oxford researchers focused on content that had been subject to moderation by major social media firms.
The findings show that despite the plethora of third-party suppliers providing infrastructural, networking and data profiling services to these contentious websites, a handful of technology giants still dominate in this area including Google, Facebook, Cloudflare, and GoDaddy. In particular, while Google and Facebook may remove harmful content from their most visible social media platforms, such as YouTube, Facebook and Instagram, they can still benefit from back-end services they provide such as advertising trackers, analytics services, payment plugins, cloud services, and media widgets.
Yung Au, Researcher, Oxford Internet Institute and lead author of the study said:
"The findings support the argument that platforms such as Google and Facebook have grown to be infrastructure-like. Large technology companies that offer multiple levels of services can moderate controversial content on the front-end while still benefitting from the back-end. Both companies have grown beyond their original, single platform services and have become increasingly pervasive and essential in today's digital landscape. The stretch of services, add-ons, and embedded pieces of software that they offer cut across many infrastructural activities, which places them in unique positions in relation to the data and financial flows.
Regulations that curb potentially harmful content cannot begin or end with the most visible aspects of the internet.  Instead, there is a need for regulators to pay attention to the more hidden ways that companies benefit from financial and data flows emerging from controversial content".
Professor Philip N. Howard, Director, Oxford Internet Institute and co-author of the study said:
"It is great that so many technology firms have been flagging Covid-19 disinformation on their platforms. But many of these firms still provide infrastructure support for a host of sensationalist, conspiratorial and extremist Covid-19 websites.  Some of these websites are set up by grifters to promote their Covid-19 scams, others push health misinformation and encourage people to flaunt public health guidelines".
Other findings include:
Google and Facebook have a particularly ubiquitous presence across all tracker categories and in all website samples. Such trackers assist the accumulation of data by such companies by facilitating an unequal flow of data.
Disinformation websites in particular had the densest advertising trackers networks amongst the samples
Third-party web technologies connect these contentious websites back to Google and Facebook in various ways. For example, Google Ads Remarketing and Facebook Pixel allows websites to target ads to people who have visited their website.  A user who visits a disinformation website may be retargeted when they are browsing YouTube or Instagram at a later time for instance.
Websites use a mixture of behavioural analytics, complex tracker systems and cross-platform integration tools to aid message targeting and development
The study contends that better accountability and more responsible moderation down the technology stack will remain important as long as controversial content continues to be a lucrative market for both initiators and third-party companies.
Professor Philip N. Howard adds:
"Google and Facebook may flag content for being problematic on their social media networks but are still providing fundamental infrastructure for that content and supporting the revenue streams that make the purveyors of such content financially viable. The methods we have used in our study do not allow us to know how much revenue is generated for the major technology firms, or how much profit is made by the webmasters, scam artists, and junk news purveyors – only the firms themselves could provide that information and we would welcome such transparency."
Notes for editors:
About the research
The Oxford researchers analysed 120 contentious covid-related websites during 1/7/2020 – 20/8/2020. Read the full study.
About the Oxford Internet Institute
The Oxford Internet Institute (OII) is a multidisciplinary research and teaching department of the University of Oxford, dedicated to the social science of the Internet. Drawing from many different disciplines, the OII works to understand how individual and collective behaviour online shapes our social, economic and political world. Since its founding in 2001, research from the OII has had a significant impact on policy debate, formulation and implementation around the globe, as well as a secondary impact on people's wellbeing, safety and understanding. Drawing on many different disciplines, the OII takes a combined approach to tackling society's big questions, with the aim of positively shaping the development of the digital world for the public good. https://www.oii.ox.ac.uk/