Published:

1 November 2019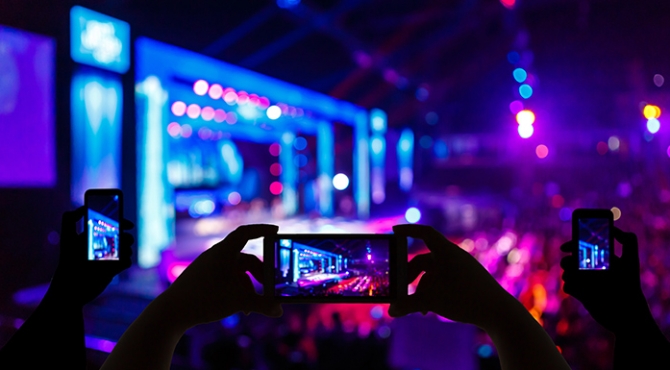 A unique new study from Oxford University academic Dr Taha Yasseri and John Ternovski, a PhD student at Yale University and Oxford Internet Institute alumnus, has found a live music event not only can increase listenership among people who attend the event, in certain cases, it can "infect" the non-attendee listeners who are in the social proximity of concert attendees.
Dr Yasseri, Senior Research Fellow in Computational Social Science at the Oxford Internet Institute, and Turing Fellow at the Alan Turing Institute, looked at the listening habits of 1.3 million music fans over a two-month horizon in a paper for the journal Social Networks.
The study – which uses data from streaming site Last.fm – found evidence of "social complex contagion" in music listenership. Put simply, if a person's friends attend a concert featuring a band they are also likely to know, it is likely to increase the number of songs they listen to just after the event by that band. But if a band is less popular, there is no such secondary effect.
Dr Yasseri said:
"We all know that when we are going to see a band or artist, we are more likely to listen to their songs to get us hyped up before we go or to relive the concert experience after the event.
"Our research shows going to a gig has an effect on our friends' listening habits too, with people 30% more likely to listen to a band or artist when a friend has recently been to see them in concert.
"However, this is more likely to happen in the context of a well-known artist or band, like Metallica or Taylor Swift, rather than perhaps an up-and-coming artist or unsigned band. This is great for established acts, but perhaps suggests streaming services do not necessarily lead to greater democratization of the music industry."
In terms of revenue, the potential "infectious" listening could result in additional revenue being made from each concert of between 5,000 and 10,000 USD.
Notes for editors:
You can read the full paper in the journal Social Networks
For more information call +44 (0)1865 287 210 or contact press@oii.ox.ac.uk.