Published:

20 November 2019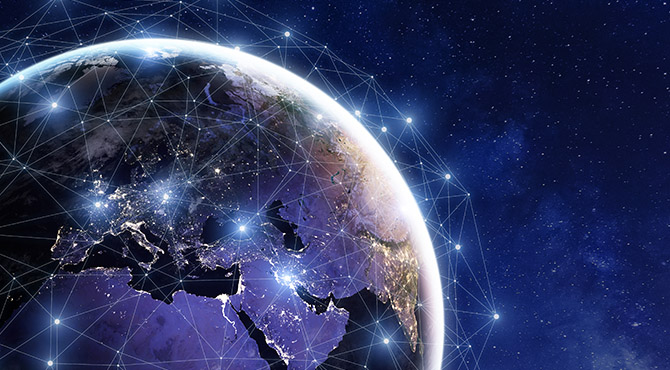 Three academics from Oxford Internet Institute, University of Oxford, have been invited to join the World Economic Forum's Global Future Councils, established to provide thought leadership on key global challenges and the impact and governance of emerging technologies.
Dr Greetje (Gretta) Corporaal will serve on the council on New Education and Work Agenda while Dr Mohammad Anwar will join the council on the Digital Economy and New Value Creation. Both will be members of the respective councils for the 2019-2020 term.
Dr Anwar joins the Global Future Councils for the first time whilst Dr Corporaal previously served as a Fellow on the Council on the New Social Contract. Dr Corporaal now serves alongside fellow Oxford academic Professor Mark Graham, who is a newly appointed Council member.
The World Economic Forum's Global Future Councils are the world's foremost interdisciplinary knowledge network dedicated to promoting innovative thinking to shape a sustainable and inclusive future for all. The Councils are invite-only and grouped into expertise-based, thematic councils.
Dr. Greetje Corporaal, Sociologist of Work and Organisations, Oxford Internet Institute, said:
"I'm honoured to be asked again to serve on the World Economic Forum's Global Future Councils. This year I'll be looking at ways of securing social mobility and well-being through developing new models that help secure accessible education, protect workers, and help them develop their careers and skillsets. I'm excited to continue my involvement in WEF and contribute to this very important agenda."
Dr Mohammad Amir Anwar, Researcher, Oxford Internet Institute, said:
"I'm delighted to have been asked to advise the World Economic Forum on the digital economy and new value creation. Together we will explore avenues to leverage technology to create new and sustainable opportunities for value generation in the digital economy that contributes towards UN Sustainable Development Goals."
Professor Mark Graham, Oxford Internet Institute, said:
"I hope to bring a critical voice to the WEF Global Future Councils. Building on the many conversations our Fairwork Foundation team has had with gig economy workers, I look forward to exploring how we can ensure fairer incentives for workers involved in the platform economy."
Notes for editors:
About the WEF Global Futures Council
Find out more about Dr Anwar's appointment to the WEF Global Future Council
Find out more about Dr Corporaal's and Prof. Graham's appointments to the WEF Global Future Council
About the OII
The Oxford Internet Institute (OII) is a multidisciplinary research and teaching department of the University of Oxford, dedicated to the social science of the Internet. Drawing from many different disciplines, the OII works to understand how individual and collective behaviour online shapes our social, economic and political world. Since its founding in 2001, research from the OII has had a significant impact on policy debate, formulation and implementation around the globe, as well as a secondary impact on people's wellbeing, safety and understanding. Drawing on many different disciplines, the OII takes a combined approach to tackling society's big questions, with the aim of positively shaping the development of the digital world for the public good. https://www.oii.ox.ac.uk/