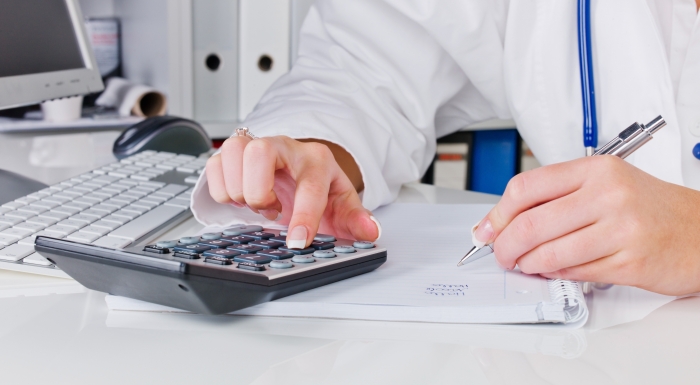 Automation would help ease pressures on staff, improve job quality and improve patient care
No single full-time role in general practice entirely replaceable by automation, finds study
Technology could play an important role in helping the sector recover from the COVID pandemic
As the Covid-19 pandemic forces the primary care sector to rethink its priorities, a new report led by Oxford Internet Institute, University of Oxford, funded by independent charity The Health Foundation, analyses the extent to which automation technologies could be applied in general practice to aid GPs in the digital age.
"The Future of Healthcare: Computerisation, Automation and General Practice Services", by Dr Matthew Willis, Dr Paul Duckworth, Logan Graham, Professor Michael Osborne, Professor Eric T. Meyer and Dr Angela Coulter, looks at how technology can be used to support general practice staff through the digitisation of administrative tasks. The unique research, published in British Medical Journal Open,  is the first of its kind to model how automation technologies could be applied to general practice today.
Academics have developed a new 'automation scale', to measure the extent to which specific administration tasks can be automated using existing technology. The scale, designed with input from experts in machine learning, robotics and AI to ranks tasks according to their automobility, ranging from not automatable to completely automatable.
Potential for automation in general practice administration
44% of all administrative work performed in general practice can be either mostly or completely automated, such as running payroll, sorting post, transcription work and printing letters.
Automating administration tasks has potential to free upstaff to spend more time with their patients, improving the quality of care and the quality of work.
Whilst every occupation in general practice, including clinical roles, involves a significant amount time performing administration work, the report finds no single full-time occupation could be entirely automated.
Comments Dr Matthew Willis, Research Associate at the Oxford Internet Institute and co-author of the report;
"The primary care sector was already facing many challenges with GPs experiencing increased workloads, workforce shortages and financial pressures before the outbreak of coronavirus. The pandemic has caused much disruption for GPs, nurses and support staff, many of whom have been nneded to transition to digital ways of working, very rapidly.
With politicians and policy experts talking about the need to create a digital first NHS with automation at the heart of it, our new report, grounded in NHS primary care data and observations, provides strong evidence of where automated solutions could work on a day-to-day basis. Our report provides primary care practitioners with a blueprint of what can be automated and shows the positive role automation can play in transforming primary care as we emerge from the aftermath of the pandemic.
"Automation presents a lot of positives for healthcare workers. By automating and removing some of the mundane tasks that are rarely patient-facing, countless hours could be freed up, enabling healthcare workers to spend more time with patients, reduce unpaid overtime, and improve overall job satisfaction."
Tim Horton, Associate Director of Improvement at the Health Foundation, said:
"Primary care was already under huge pressure before the COVID pandemic. As the NHS emerges from the current crisis, this report shows how better use of digital technology could help reduce administrative burdens on staff, freeing up more time to focus on patients, and in doing so could be one element of the broader strategy needed to reduce pressures in primary care, alongside better recruitment and retention."
"It is clear that some automation technologies have the potential to reduce the time spent on burdensome admin, improving the quality of work for staff as well as the quality of care for patients. But harnessing the benefits will not be straightforward. As the study shows, careful consideration will be required in deciding where automation should be used and where it shouldn't, to ensure that it supports staff in the right way and doesn't remove vital human interaction from healthcare.
"And while the heroic NHS response to COVID has shown that general practices are no strangers to implementing new technologies at scale, it will also be critical that general practice staff are supported with the investment and skills needed to successfully embed these new technologies and grasp the opportunities they present."
Opportunities to reconfigure roles post digitisation
The report finds no single full-time job in general practice could be entirely replaced by automation yet all occupations have administrative work that can be automated to some degree, with some jobs more automatable than others.
Roles such as Administrators, Scanning Clerks, Receptionists and Prescription Clerks are most likely to be impacted by automation.
The report highlights how roles could evolve post automation to enable a greater emphasis on patient focused tasks and improve job satisfaction.
Dr Willis added.
"We believe that the successful transformation of general practice to address current challenges will depend, in part, on the appropriate use of automation. Our aim with this research is to help general practice, policy makers and industry make an informed decision on going digital, by understanding the potential scope and best implementation of automation across the primary care sector. But no single solution holds the key – it is important for GP practices to work with staff to identify what will most benefit them and their patients."
"Ultimately, using technology to reduce administrative burdens can help deliver better outcomes for patients and health care professionals today and in the future."
For more information call +44 (0)1865 287 210 or contact press@oii.ox.ac.uk.
Project website: https://healthautomation.oii.ox.ac.uk
Notes to Editors
Additional findings
Impact of automation on existing roles and responsibilities.
The report outlines four possible effects of automation on the workloads of primary care staff in the short to medium term:
No change, or little meaningful change, work as usual. This could be due to the technology not functioning properly, staff not having the time or training to use the technology to its full potential.
Member of staff can complete tasks that can't be automated, increasing productivity in that area.
Removing large swaths of tasks from staff workloads creates extended periods of time where staff are able to deal with backlogs of work that have previously been on hold.
Tasks removed from day to day workflow frees up time for developing new tasks that add value to other parts of the practice, such as creating new ways of working or developing staff training programmes.
Article published BMJ Open
The full research article authored by Dr Willis based on 'The Future of Healthcare' report full findings from 'The Future of Healthcare' report, is published in BMJ Open.  doi:10.1136/bmjopen-2019-032412
About Dr Matt Willis
The research was undertaken by Dr Willis between 2017 and 2019, when he was a Researcher at the Oxford Internet Institute and he remains an Associate of the Institute.
Methodology: Fieldwork
The report is based on new study data from empirical observations of job roles and administrative tasks performed in general practice. The primary dataset draws from observation of 15 unique occupational roles performing 137 unique tasks. The dataset was then augmented with numeric attributes from a publicly available occupational survey – the US Department of Labor O*NET database and its descriptions of 'Detailed Work Activities' (DWAs) and combines these with 'observed tasks' which emerged from in-house empirical data. Researcher Dr Matthew Willis observed 6 primary care practices in England, spending on average one week at each practice which amounts to over 350 hours of ethnographic observation. The study practices were located in Oxfordshire, Yorkshire, Berkshire, Surrey and the West Midlands. List sizes ranged from 5,000 to 24,000 patients with an average patient size of 11,500 patients per practice.
Expert survey
In the largest task-based survey of its kind, researchers elicited expert testimony from over 156 academics and industry experts in the in the machine learning, robotics and AI communities, on the extent to which technology could automate administration tasks today. Experts were asked to rate whether technology exists today which could automate those tasks, using a linear scale of automatability. Researchers combined all three data sources with a machine learning framework to predict final administration task automatability scores, ranging from 1 to 4, with 1 being not automatable and 4 being completely automatable. Published protocol here: https://www.researchprotocols.org/2019/4/e11232/
Creation of a new 'automation scale'
The report proposes the application of a new 'automation scale' for primary care, to predict which healthcare tasks have the potential to be mostly or completely replaced by automation today. Tasks are ranked from 1 to 4, with 1 being not at all automatable and 4 completely automatable. Administrative based tasks which score highly on the scale include payroll and managing finances, checking and sorting post, printing letters, managing patients though texting, management of paper archives, transcription, practice email account management, letter scanning, checking for errors in paperwork and relaying information between personnel.
About the Oxford Internet Institute (OII)
The Oxford Internet Institute (OII) is a multidisciplinary research and teaching department of the University of Oxford, dedicated to the social science of the Internet. Drawing from many different disciplines, the OII works to understand how individual and collective behaviour online shapes our social, economic and political world. Since its founding in 2001, research from the OII has had a significant impact on policy debate, formulation and implementation around the globe, as well as a secondary impact on people's wellbeing, safety and understanding. Drawing on many different disciplines, the OII takes a combined approach to tackling society's big questions, with the aim of positively shaping the development of the digital world for the public good. https://www.oii.ox.ac.uk/
About The Health Foundation
The Health Foundation is an independent charity committed to bringing about better health and health care for people in the UK.