Author:
Posted:

16 February 2013

Tags: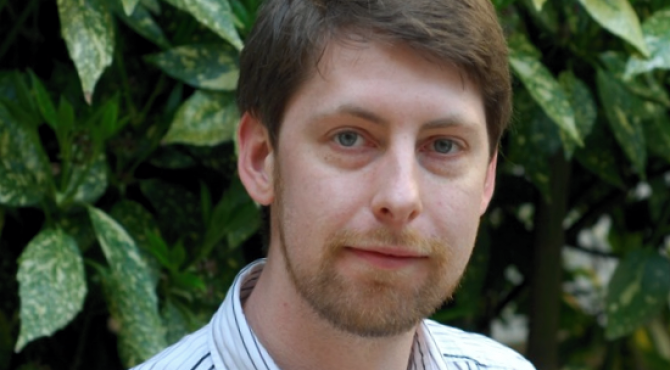 OII Research Fellow Bernie Hogan is a regular fixture on the OII's Summer Doctoral Programme, tutoring and leading seminars on social networking. Having obtained his PhD from the University of Toronto he is well-placed to comment on this summer's SDP, which is being hosted by the University of Toronto's iSchool. So why is Toronto such a great place to hold the SDP? Bernie writes:
Originally named for a cross-cultural meeting place, Toronto, has sought to maintain that reputation to this day. Toronto is many things to many people, a place rich in cultural and ethnic diversity. It is Canada's largest city and capital of its largest province of Ontario. Its skyline is defined by the iconic CN Tower, built for radio and television transmissions in 1976. For 34 years, it was the world's tallest free-standing structure. Although that title has fallen by the wayside, it might still be the glitziest with its new LED array illuminating seasonal themes, from Christmas to Gay Pride to Caribana. The tower stands as simultaneously as a symbol of how communication can transcend space and time and yet how communication is so obviously tethered to one's immediate surroundings.
CN Tower, like much of the city, is striving to keep pace in a global digital world. It's a theme that permeates the aesthetic of Toronto's architecture. Within walking distance of the University, the Royal Ontario Museum has had a hypermodern metallic facelift by Daniel Libeskind, while the Art Gallery of Ontario has had a more subtle postmodern hockey-themed façade by hometown boy Frank Gehry. Meanwhile, the unmistakable 'table top' Sharp Centre for Design for the Ontario College of Art and Design continues to charm and confuse.
Toronto's vibrant present has stood on the shoulders of its rich past. Harold Innis, author of Empire and Communication, taught there in the first half of the 20th Century. So did one of his most strident fans: the enigmatic and wide-ranging Marshall McLuhan, whose colloquialisms such as 'The Medium is the Message' and 'the Global Village' were like beacons from a future that is only now arriving.
Like the city itself, its academics are similarly striving to stay ahead in this connected world. The University of Toronto, for example, is currently home to a number of vanguards of Internet research, such as:
Barry Wellman, Canada's most cited sociologist, In his latest book, Networked (with Lee Raine), he discusses the triple revolution of social network ideas, the Internet and mobile computing and their impact on modern society.
Ron Deibert, who at his CitizenLab at the Munk Centre for International Relations has made headlines across the world for a string of compelling studies about global Internet censorship. Among other works, he is co-editor of three key books on contested internet governance (Access Denied, Access Controlled, and most recently, Access Contested).
Steve Mann, the father of wearable computing and perhaps the world's first cyborg. Prof. Mann works at Toronto's Department of Electrical Engineering developing wearable computing. His EyeTap visual display is one of the obvious precursors to Google Glasses. With Jason Nolan and Barry Wellman, he published his seminal notion of sousveillance, a pre-cursor to contemporary online citizen journalism.
Barry, Ron and Jason will all be at the Summer Doctoral Program, along with a host of other great scholars from University of Toronto's iSchool (Andrew Clement, Sara Grimes, Rhonda McEwan, Seamus Ross, and Leslie Regan Shade) and nearby colleagues Jeff Boase (Ryerson), Barbara Crow (York), Tracy Kennedy (Brock), Anabel Quan-Haase (University of Western Ontario) and of course OII faculty members (Bernie Hogan, Eric Meyer and Vicki Nash) with more to be announced later.
To international tourists Toronto is friendly, charming, and dynamic. To the rest of Canada, it's home to the hockey team that hasn't won a Stanley Cup in almost 50 years. To academics, it's basecamp for clusters of Internet-focused academics at Ryerson, Toronto and York. And to the Oxford Internet Institute, it's going to be home away from home for an intense two-week showcase of some of the best academic talent in Canada, and the sharpest up and coming PhD students from around the world. Why don't you come and join us, eh?
— Bernie Hogan, SDP Tutor