Author:
Posted:

15 February 2010

Tags: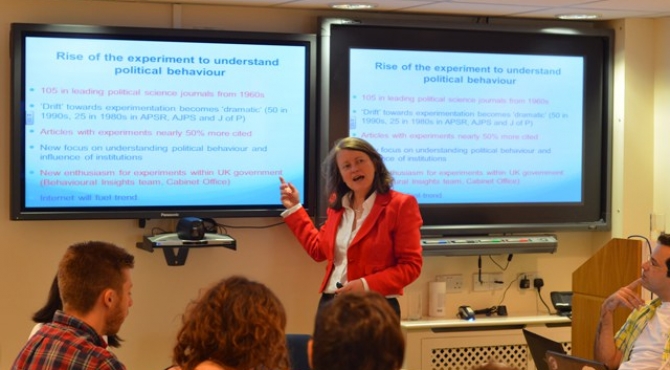 The SDP has been run since 2003 by OII Fellow Dr Victoria Nash. We asked: how did it begin? Why did the OII launch it, all those years ago? She replied:
Back in 2002 when the Oxford Internet Institute was just a year old, I was tasked by the Director Bill Dutton to think about how the OII might start to offer taught courses. Having studied in Oxford myself I knew how long it could take to set up a degree programme, so we explored the possibility of running a short residential course over the summer.
Looking around we couldn't see much on offer for post-graduates working on Internet-related dissertations. It seemed like a good idea – who could resist the chance to spend a couple of weeks punting and picnicking in Oxford, with the opportunity to study with some world-renowned academics thrown in?
In fact, I spent the first months of 2003 panicking that no one would apply. Over 100 applications later, my fears were allayed and we haven't looked back since. Quite simply, I think the Summer Doctoral Programme is one of the best things we do.
What has most thrilled me over the past seven years is not the calibre of the participants (generally outstanding) or the range of tutors we have been able to attract (pretty stellar). No, it's what comes out of the Programme at the end of the two weeks – genuine lasting friendships and strong academic partnerships that have generated some really great results.
Some of my personal favourites include the development of new university courses, the co-organisation of conference sessions and the creation of a cyber-scholars network. Students from the Programme have gone on to collaborate with SDP teaching faculty and have got jobs in top departments, publishing excellent research.
And on top of that, it's simply an immensely enjoyable experience. I wish I could apply…