Authors:

Jamie Cameron
Sarah Griffin


Posted:

29 July 2019

Tags: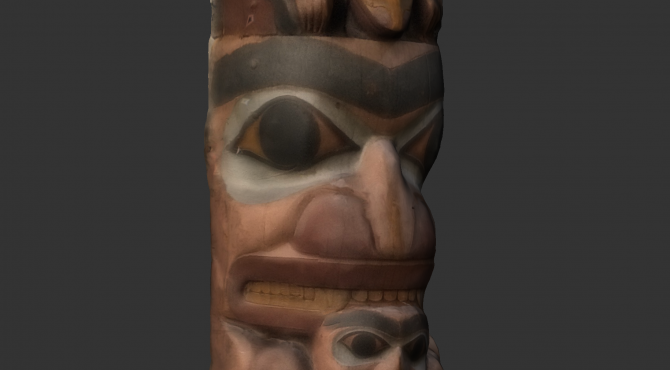 Cabinet has worked with Philip Grover at the Pitt Rivers Museum to create a digital legacy for the exhibition Star House Pole: Early Images of the Haida Totem Pole in the Pitt Rivers Museum. Originally displayed in 2014, the display used a selection of historic images, including photographs, drawings and publications, to tell the story of this famous artefact: where it came from, how it came to be in Oxford, and how it has been studied and represented since. All of the materials included in the original exhibition, as well as new additional content, can now be explored online.
The totem pole was originally situated in front of the Star House of Chief Anetlas, a member of the Haida community in Masset, on Haida Gwaii, British Columbia, Canada. When it was acquired by the Pitt Rivers Museum in 1901, it came to be known as 'Star House Pole'. The figures carved into it – a raven, bear, human, bird and frog – show the histories, ancestral crests and social status of the family house it once marked. Cabinet has made a 3D model of the pole, allowing viewers to inspect these figures up close.
The totem pole has inspired the curiosity of many, whose observations are recorded in each unit of the exhibition and in a variety of media. Using Cabinet's annotation feature, it is now possible to use the original display case to navigate the digital exhibition.