Author:

Niamh Walsh


Posted:

15 October 2019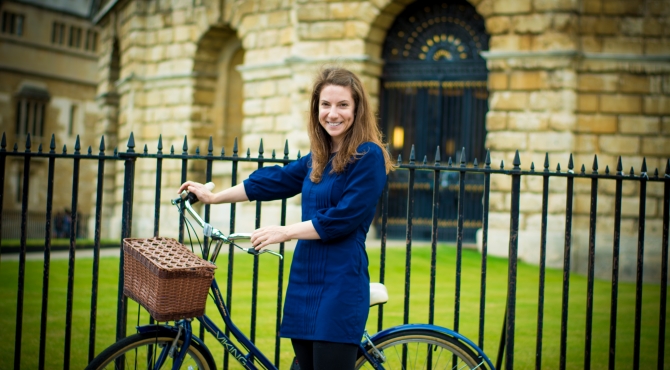 Shira Naomi Bick was a student in the MSc in Social Science of the Internet in 2015-2016. Since graduating, she has worked at YouTube and Facebook.
What first attracted you to the OII?
I wanted to study digital news access and the OII seemed really unique in the way that it positioned the study of information and technology within the social science disciplines. I came from a sociology background so it sounded perfect for me.
And what were you doing before?
I had originally been pursuing a career in journalism. I'm still really passionate about the news and I actually worked as a research assistant at the Reuters Institute when I was at Oxford.
And what have you been up to since leaving the OII?
I was at YouTube for two years and now I'm a content strategist at Facebook. What I do is generally referred to as UX writing at other companies. I'm part of a design team that sits within a larger product team and I write the words that people see as they navigate their way through products.
How did your time at the OII prepare you for this?
Product design and UX writing involve a lot of thinking about how different people use different products and the types of problems that they encounter. Being part of a product team has also really helped me understand how much a final product is influenced by the way that people design and build it. For me, this type of work is hugely informed by everything that I learned at the OII about the social shaping of technology.
What job-seeking advice do you have for our students?
Tap into your network. Don't be afraid to ask people for referrals or introductions to other people that they know at companies you're interested in. It may feel uncomfortable but it's necessary and something that almost everyone needs to do. Most people are happy to help and you can also pay it forward later on.
What do you miss most about Oxford?
So many things! The amazing friends that I made there. Getting to explore different colleges. The beautiful libraries. Cycling to class every day through one of the most beautiful and historic cities in the world.
Where do you see yourself in five years?
Hopefully still doing UX writing as I absolutely love it. A lot of companies also haven't even realised yet how much value UX writers add to the design process so I'd love to do more to promote the field.