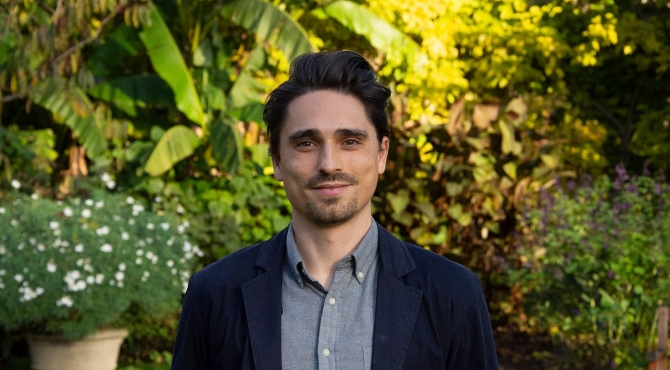 Johann Laux works at the intersection of law and the social sciences. His current research is interested in the governance of emerging technologies as well as the design of institutions.
Dr Johann Laux
Postdoctoral Researcher
Profile
Johann Laux is a Postdoctoral Researcher on the Governance of Emerging Technologies Project at the Oxford Internet Institute. He is also a Program Affiliate with the Digital Welfare State and Human Rights Project at New York University's School of Law.
Johann graduated from the London School of Economics and Political Science with a degree in Governance and from the University of Hamburg with degrees in Law. He earned a PhD in Law at the University of Hamburg, researching the institutional design of courts with mechanisms of collective intelligence. Johann studied Philosophy at King's College London and was a Visiting Researcher at UC Berkeley, School of Law from 2016 to 2018. Before joining the Oxford Internet Institute, Johann was an Emile Noël Fellow at New York University's School of Law.
Johann's current research is focused on the legal, ethical, and social implications as well as the governance of emerging technologies, such as AI and machine learning. He is also interested in normative questions of legal authority from the perspective of institutional design, drawing on behavioural insights and epistemological theory. Previously, he researched the processing of digital evidence by international courts and was a member of Amnesty International's inaugural Digital Verification Corps.
Johann also writes about legal and economic issues for publications such as Die ZEIT and the Frankfurter Allgemeine Zeitung.
Research Interests:
Governance of Emerging Technologies | Institutional Design | Public Law | Law and Economics | Ethics | Democratic Theory | Inferential Analytics | Profiling | Algorithmic Bias and Fairness | AI and Welfare Policy | Collective Intelligence | Legal Cognition
Position held at the OII:
Postdoctoral Researcher, November 2019 –
Research
Current projects
Participants: Professor Sandra Wachter, Dr Brent Mittelstadt, Dr Silvia Milano, Dr Johann Laux, Dr Chris Russell

This project uses legal and ethical analysis to establish the requirements for applying a 'right to reasonable inferences' in Europe to protect against privacy-invasive and discriminatory automated decision-making in advertising and financial services.