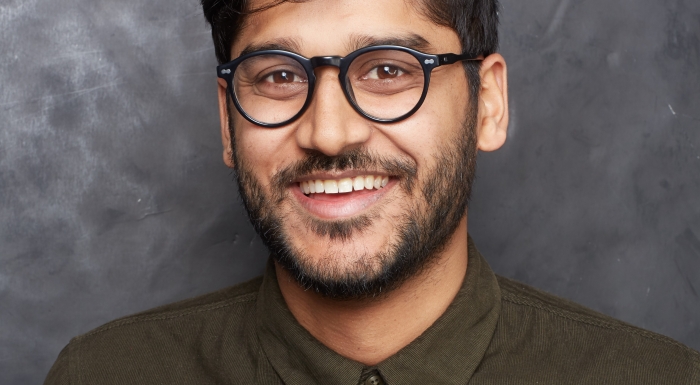 Gautam Raju is the Managing Director, Europe of Purpose. At Purpose, Gautam has overseen public mobilisation campaigns and advocacy strategies on misinformation, global health, digital rights, citizen engagement and democractic reform.
Gautam Raju
Visiting Policy Fellow
Gautam is the Managing Director, Europe of Purpose. He has led a number of public campaigns and advocacy strategies across Europe, Kenya, India, and the US on youth policy, global health and digital rights. Most recently, Gautam is co-leading the United Nations Secretary General campaigning response to combat misinformation on COVID-19 which has reached over 1 billion people.
Gautam joined Purpose from Oxfam International, where as Head of Digital Campaigns he headed the digital worldwide influencing strategy – an ambitious agenda to build the digital campaigning capacity of Oxfam and partners. There, he took on campaigns from Europe, Middle East, Latin America, Africa, and Asia, working with in-country teams, partners, and coalitions to mobilize around issues on land, climate change, inequality, and humanitarian crises. Under Gautam's leadership, the digital worldwide influencing strategy has mobilized of 2.5 million supporters around the world and built tools and resources that were accessible to over 2,000 partners. Before joining Oxfam, Gautam co-founded OurSay.org – an independent organization started by a team of young people passionate about harnessing the power of social media to revitalize critical participation in democracy. He has also worked on public policy and external relations for Teach For Australia and in the Australian public service.
Gautam has a Master's in International Development and a Bachelor of Commerce (Accounting) and Arts (Advanced Chinese Mandarin). In his spare time, Gautam loves to cook, travel and play the bass guitar. He is a native of Melbourne, Australia and has lived in Shanghai, New Delhi and London.
Research Interests:
Combating misinformation through content strategy and policy reform.
Position held at OII:
Visiting Policy Fellow, November 2020 –