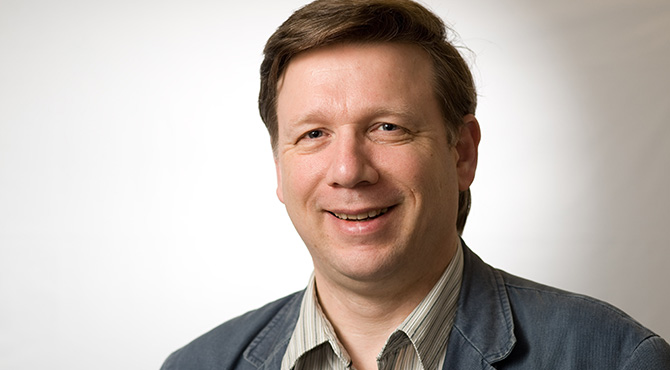 Alistair Duff is a Reader in the Centre for Social Informatics and the School of Arts and Creative Industries, Edinburgh Napier University. At the OII he undertook research on information policy and the social distribution of information and news.
Dr Alistair Duff
Former Visiting Fellow
Alistair Duff is reader in information and journalism at the School of Arts and Creative Industries and a member of the Institute for Informatics and Digital Innovation's Centre for Social Informatics, Edinburgh Napier University. Originally from Nottingham, he read philosophy at the Universities of London and Glasgow, majoring in moral and political philosophy. He was a short-term research officer for WEC International and then engaged in part-time research and tutoring in political theory. He also took a master's degree in information studies and worked professionally in academic libraries, specialising in user education. He then obtained a post as lecturer in information management at Napier, where he also pursued a PhD on the information society.
Dr Duff has published a research monograph, Information Society Studies (Routledge, 2000), and approximately forty articles in journals, edited books and encyclopaedias. He was a visiting lecturer at a University of Zurich media summer school, and has organised a sponsored public lecture series, the Ameritech Information Society Lecture, and an international symposium, Teaching the Information Society. His current responsibilities lie mainly in the field of journalism education, where he teaches practical freedom of information (FOI) skills, as well as wider information society and journalism research concepts. He has his own opinion show on local radio, as well as contributing to a range of national media outlets, including Reporting Scotland, Good Morning Scotland, Talk 107, The Common Good, The Independent, Ethical Census News and AllMediaScotland.
As a visiting fellow for 2006/07 at the Oxford Internet Institute, funded by the Art and Humanities Research Council, he studied information policy and the social distribution of information and news. Parts of this work have been published in the International Review of Information Ethics, Cyberpsychology, Journal of the American Society for Information Science and Technology, and the Macmillan International Encyclopedia of the Social Sciences. A book-length version, A Normative Theory of the Information Society, was published in 2012 by Routledge.
Positions held at the OII
Visiting Fellow, October 2006 – September 2007