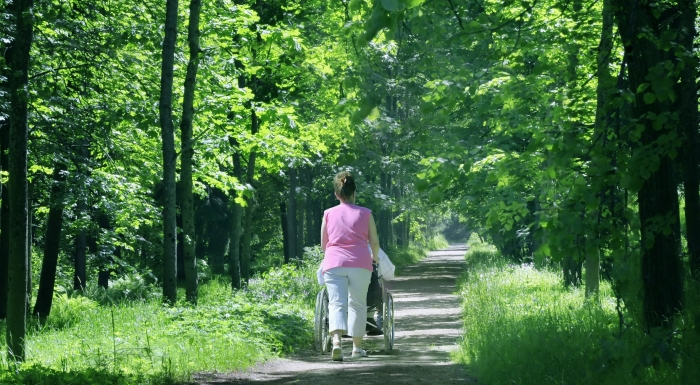 The Fairwork Project launches its first set of annual ratings for digital platforms in Germany, highlighting the precarious nature of work in the platform economy.
As the COVID-19 crisis has expanded across the world, many people have turned to digital platforms to purchase food and household essentials. This has brought platform workers to the frontline of the pandemic. Given that the nature of their work means they interact directly with restaurants, shops, and customers, in public and private spaces, platform workers cannot practice social distancing. As a result, their exposure to the risk of infection is very high.
Academics from the University of Oxford, and the Technical University of Berlin have launched the first major research investigation into working conditions across the German platform economy. While the COVID-19 crisis further highlights the general vulnerabilities of platform workers, it also points to significant differences between digital platforms when it comes to fair working conditions. Notably, some platforms do not provide adequate health and safety protections for workers.
The Fairwork project, first piloted in South Africa and India in 2019, uses a rating system to highlight the best and worst digital platforms in terms of working conditions. The ratings consider how platform companies like Uber, Lieferando, and Amazon Flex perform against five principles of "fair platform work" — namely, fair work, fair conditions, fair contracts, fair management, and fair representation. The researchers analysed employment conditions at 10 of Germany's most important labour platforms, awarding each platform a Fairness score out of ten.
Dr Maren Borkert, Research Associate at the Chair for Entrepreneurship and Innovation Management at the Technical University of Berlin, said:
"The Fairwork rating system shines a light on best and worst practices in the German platform economy. This is a field which has been in the grey area for too long. Now it is time to strengthen workers' rights. Our ratings will enable consumers to make informed choices about the platforms and services they use when ordering a taxi, a takeaway or engage the services of care workers".
CleverShuttle, a ride-hailing company, scored the highest rating (9/10) in recognition of their efforts in providing fair work conditions. Jan Hofmann, CEO of CleverShuttle Berlin, said:
"At CleverShuttle, we do our best to live up to our responsibility as an employer. For instance, we do not use any contractors or subcontractors but rely exclusively on permanent employees. We are happy that our approaches and efforts have now been validated by Fairwork. However, this is no reason for us to be complacent, it is an incentive to keep improving."
Adds Professor Mark Graham, Professor of Internet Geography at the Oxford Internet Institute, University of Oxford, and Director of Fairwork:
"Since the international launch of its first platform ratings over two years ago, the Fairwork project has already contributed considerably to the emerging research and policy activity surrounding the platform economy, digital platforms and workers' struggles within it."
"The Fairwork principles have already made modest but important contributions to improving work standards through its rankings of platforms in South Africa and India. We hope that the release of the German rankings encourages German platform providers to embrace the Fairwork principles and implement practical changes to improve the working conditions of their workers."
Following the release of the Germany ratings, Fairwork will be publishing a series of reports, with ratings for India, Chile, Ecuador, and Indonesia set to follow later this year.
For more information, please contact Alessio Bertolini at alessio.bertolini@oii.ox.ac.uk or Fabian Ferrari at fabian.ferrari@oii.ox.ac.uk. For UK media enquiries, please contact sara.spinks@oii.ox.ac.uk.