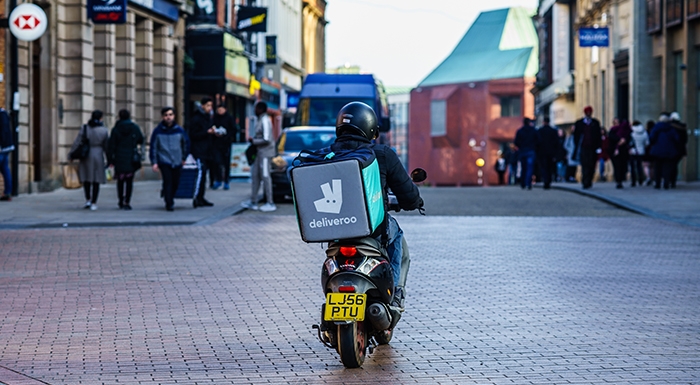 A new report from researchers at Oxford Internet Institute (OII), University of Oxford, the University of Manchester, and the International Institute of Information Technology Bangalore, has shone a light on the plight of some 50 million gig economy workers across the world since the onset of the COVID-19 pandemic. The Fairwork Foundation has found that many workers are having to choose between holding on to their incomes and putting themselves at risk of contracting coronavirus. 
The report, which looks at the responses of 120 platforms across 23 countries to the COVID-19 pandemic, assesses platforms against the methods they have used to protect their workers during this global health crisis. 
While some ride-hailing companies like Bolt (South Africa) and Grab (Philippines) had put in place measures such as plastic barriers between drivers and passengers, only five platforms of the 120 examined had put in place measures to compensate workers for loss of income caused by reduced demand for their services: meaning that the vast majority of gig workers are left entirely unprotected should they fall ill.   
On sick pay, there have been efforts by companies such as Uber Eats in the UK to offer compensation to ill workers, however based on an eight-hour working day, this is at best around two-thirds of what a worker would earn even at the UK national minimum wage. 
The team has come up with a number of recommendations for policymakers and regulators, including: 
Rapid access to a minimum income (equivalent to at least the local living wage) for those unable to work due to fall-off in demand, 

to legislative restrictions, or pre-existing health 

vulnerabilities

 

Additional hazard 

pay

 for those facing additional risks while working during the pandemic

 

Regular, adequate, free provision of 

personal protective equipment,

 disinfectants, gloves and masks

 

Extended sick 

pay

 for those workers hospitalised by Covid-19 infection

 

Establishing an 

accessible communications channel for workers for all issues relating to Covid-19; adequately staffed for rapid resolution of issues

 
 Professor Mark Graham, Professor of Internet Geography at Oxford Internet Institute, said: 
"While governments across the world have torn up ideologies and rulebooks in response to COVID-19, a disappointingly high number of companies in the gig economy are prioritising shareholders, investors and customers above their own workforce." 
"By comparing the range of policy responses, we have been able to show that while meaningful protections for gig workers may not be widespread, they are possible. Our report highlights what best practice can look like. The task now is to find ways to pressure and regulate those that fall short."  
 Notes for editors: 
The full report is available on the Fair.Work website
For media enquiries please email Mark Graham 
Research and comment from OII researchers on  COVID-19 will be published on the COVID-19 section of the OII website 
About the Oxford Internet Institute 
The Oxford Internet Institute (OII) is a multidisciplinary research and teaching department of the University of Oxford, dedicated to the social science of the Internet. Drawing from many different disciplines, the OII works to understand how individual and collective behaviour online shapes our social, economic and political world. Since its founding in 2001, research from the OII has had a significant impact on policy debate, formulation and implementation around the globe, as well as a secondary impact on people's wellbeing, safety and understanding. Drawing on many different disciplines, the OII takes a combined approach to tackling society's big questions, with the aim of positively shaping the development of the digital world for the public good. https://www.oii.ox.ac.uk/ 
 About the Fairwork Foundation 
Fairwork draws on the expertise and experience of staff at the University of Oxford, the University of Cape Town, the University of the Western Cape, the University of Manchester, the International Institute of Information Technology Bangalore, and the Technical University of Berlin. Project staff work to translate our principles into measurable thresholds, conduct rigorous research to evaluate platforms against those thresholds, and publish our results in a transparent manner.