Published:

21 February 2020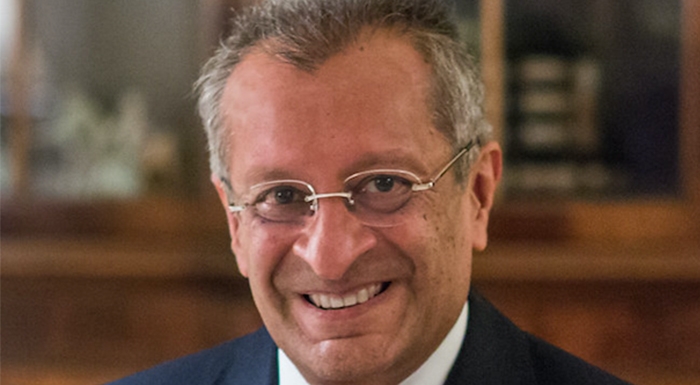 The Oxford Internet Institute (OII) has appointed Mohamed Amersi, Founder & CEO of Emergent Telecom Ventures, as a member of its Advisory Board.
Mohamed has over twenty years' experience in business, technology and philanthropy combined with a successful legal career in private practice. He holds an MBA from Said Business School, University of Oxford and is an honorary fellow of Brasenose College, University of Oxford. His non-profit organisation, The Amersi Foundation, supports charities in education, building cohesive societies and inclusive capitalism.
The OII Advisory Board is chaired by Professor Richard Susskind OBE, Technology Adviser to the Lord Chief Justice of England and Wales, and comprises experts from the fields of government, academia and industry.  The Advisory Board meets twice yearly to discuss current thinking in the study of the internet and how it can help shape future digital policy as well as securing new funding and partnership opportunities.  Board members are appointed by the OII's Steering Board and serve a two-year fixed term.
Professor Philip Howard, Director, Oxford Internet Institute, said:
"We are delighted to welcome Mohamed to our Advisory Board.  His industry insights and philanthropic background will bring a fresh perspective to our study of the internet, ensuring our work remains at the forefront in shaping public policy.'
Mohamed Amersi, Founder and CEO of Emergent Telecom Ventures said:
 "We live in a new world: the world of surveillance capitalism, where free services are being provided to billions for the betterment of their lives, but at a cost which is unknown, uncertain and neither acceptable nor accepted.  The impact that this new world is likely to have in and to our lives is profound.
"It is hugely refreshing to be exposed to the workings of the Oxford Internet Institute where multidisciplinary research using a combination of the qualitative, quantitative and computational methodology is deployed to analyse how we design, build and adapt architecture of this new world – in an ethical and sustainable manner so that basic humanity is not automated. I am proud to be invited to join the Advisory Board of this august organisation."
For more information call +44 (0)1865 287 210 or contact press@oii.ox.ac.uk.
Notes for editors:
About Mohamed Amersi
Amersi is also a member of the Development Board of the British Academy, a member of the Boards of Orb Media, Unchain, the Governing Council of the Royal Agricultural University, the Global Leadership Council of the Saïd Business School, University of Oxford, the Global Advisory Board of the Oxford Foundry.  In addition, he is a member of the Advisory Council of the Education Outcomes Fund,  Chairman of the International Advisory Council of the British Asian Trust, a member of the Global Partners Council of the Institute of New Economic Thinking and a Trustee of Prince's Trust International, the Satyarthi Foundation, the Rose Castle Foundation, the Islamic Reporting Initiative, United We Reach, the Human Thread Foundation and Reboot the Future.
About the Advisory Board
The board comprises: Sir Alex Allan, KCB, former chair of the Joint Intelligence Committee, Mitchell Baker, co-founder of the Mozilla Project; Toby Coppel, Co-Founder and Partner at Mosaic Ventures; Alexis de Raadt St James, Founder and Partner of Merian Ventures, Professor William Dutton, Founding Director of the OII, Dr James Manyika, Director at McKinsey & Company, Rosemary Martin, Vodafone Group General Counsel; Professor Sir Nigel Shadbolt, Southampton University and Conrad Young, Global Managing Director, Deloitte.  Find out more about the Advisory Board