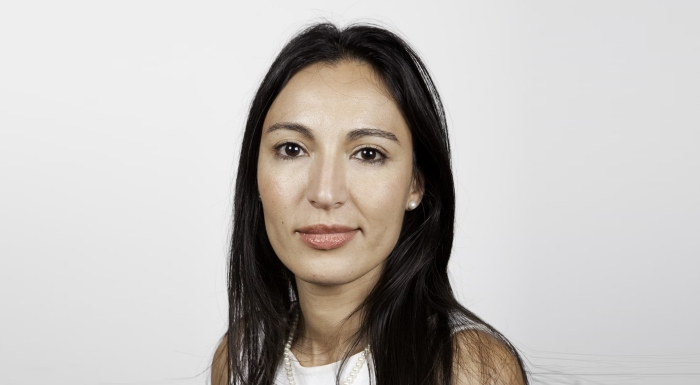 The Oxford Internet Institute (OII), part of the University of Oxford, has appointed Professor Hind Benbya of Montpellier Business School as a Visiting Policy Fellow.
Dr. Benbya is Professor and Research Chair in Digital Business at Montpellier Business School. In this role, she engages with businesses, conducts research and training on the implications and consequences of emerging technology on the future of the workplace, with a strong focus on robotics and artificial intelligence.
She has over 16 years' international experience as a leading scholar in the field of IT management and held several leadership positions including Head of IT and innovation in Montpellier Business School. Benbya publishes regularly in leading academic and practitioner journals in her field, such as MIS Quarterly, Journal of MIS, MIT Sloan Management Review and MISQ Quarterly Executive. She also held several visiting appointments with leading international business schools, including Cambridge Judge Business School, the London School of Economics, and UCLA Anderson School of Management. She holds a Habilitation Diploma from University of Paris XI, a PhD in E-Business Management and two masters degrees.
While at OII, Hind will examine policy and regulation around emerging technologies and the future of work.
Professor Philip Howard, Director, Oxford Internet Institute, said:
"It gives me great pleasure to welcome Prof Benbya to Oxford. Her research in the field of emerging technologies, in particular in robotics and artificial intelligence, will bring a fresh perspective to how we study the future of work.
Professor Hind Benbya said:
"I'm delighted to have the opportunity to become a Visiting Policy Fellow at the Oxford Internet Institute. I look forward to collaborating with scholars from a variety of disciplines to consider the broader implications of emerging technologies and help shape further research to inform the development of policy and regulation.
Find out more about the Oxford Internet Institute Visiting Policy Fellowship programme.
Notes for editors:
About the Visiting Policy Fellowship Programme
The OII Visiting Policy Fellows comprise: Sir Julian King, former EU Commissioner for the Security Union, Jim Bligh, Director of Corporate Affairs, UK & Ireland at Tata Consultancy Services, Lisa Felton, Head of Data, Services and Consumer Regulation, Vodafone Group and Conrad Young, Chief Digital Officer at Deloitte. Find out more about the Visiting Policy Fellowship Programme.
About the OII
The Oxford Internet Institute (OII) is a multidisciplinary research and teaching department of the University of Oxford, dedicated to the social science of the Internet. Drawing from many different disciplines, the OII works to understand how individual and collective behaviour online shapes our social, economic and political world. Since its founding in 2001, research from the OII has had a significant impact on policy debate, formulation and implementation around the globe, as well as a secondary impact on people's wellbeing, safety and understanding. Drawing on many different disciplines, the OII takes a combined approach to tackling society's big questions, with the aim of positively shaping the development of the digital world for the public good. https://www.oii.ox.ac.uk/