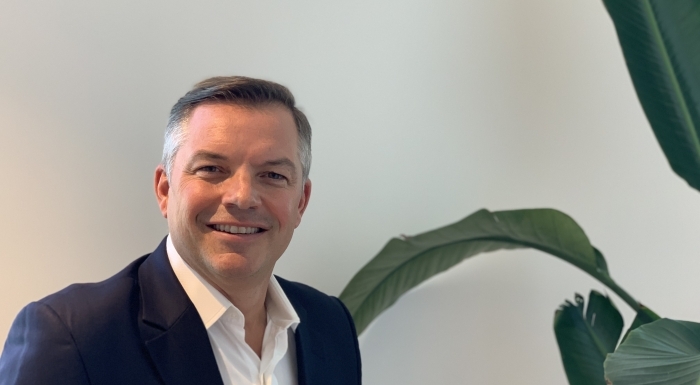 The Oxford Internet Institute (OII) has appointed Mr John Edge, Operating Partner, Broadhaven Capital Partners as a Visiting Policy Fellow.
In his role as Operating Partner, Broadhaven Capital Partners, John is responsible for originating new investments focused on digital asset markets, decentralised finance and innovations relating to blockchain.
He has over 20 years' experience as an operating executive and board adviser to high growth technology companies. Prior to joining Broadhaven, he was a FinTech entrepreneur having founded Red Kite Financial Markets and led trading innovation at the capital markets groups of investment banks including J.P. Morgan, Lehman Brothers and UBS.
He is also co-founder, Chairman Emeritus and Board Member of ID2020, a global public-private alliance that brings decentralized technologies to solve digital identity challenges. Among many partnerships, the organisation has worked with the United Nations High Commissioner for Refugees (UNHCR) on information infrastructure for UN refugee centres.
While at OII, John will work to explore policy and regulation around digital identities and will also examine frameworks for developing trustworthy public health platforms in response to the Covid-19 pandemic.
Professor Philip Howard, Director, Oxford Internet Institute, said:
"We are delighted to welcome John to Oxford. I look forward to working with John as he applies his wealth of experience at the intersection of technology and finance to the challenge of responding to Covid-19."
Mr John Edge, Operating Partner, Broadhaven Capital Partners, said:
"This is a fantastic opportunity to collaborate with scholars who are world renowned for their work on privacy, digital rights and technology. As a tech entrepreneur and board advisor to high growth technology companies, I'm passionate about the role technology can play in improving people's lives without compromising their privacy. I look forward to working with Oxford academics to develop better models of digital identity that empower and protect individuals in a meaningful way".
Read John Edge's biography.
Find out more about the Oxford Internet Institute Visiting Policy Fellowship programme.
Notes for editors:
About Mr John Edge Mr Edge is also Chairman Emeritus of the Whitechapel Think Tank, a Public-Private forum for the UK Government, Bank of England, Financial Conduct Authority and industry to explore the potential for Distributed Ledger Technologies.   He is a Connection Science Fellow at Massachusetts Institute of Technology and holds a BSc in Mechanical Engineering from the University of Leeds.
About the OII The Oxford Internet Institute (OII) is a multidisciplinary research and teaching department of the University of Oxford, dedicated to the social science of the Internet. Drawing from many different disciplines, the OII works to understand how individual and collective behaviour online shapes our social, economic and political world. Since its founding in 2001, research from the OII has had a significant impact on policy debate, formulation and implementation around the globe, as well as a secondary impact on people's wellbeing, safety and understanding. Drawing on many different disciplines, the OII takes a combined approach to tackling society's big questions, with the aim of positively shaping the development of the digital world for the public good. https://www.oii.ox.ac.uk/
Find out more about the Visiting Policy Fellowship Programme here