Author:
Posted:

23 July 2020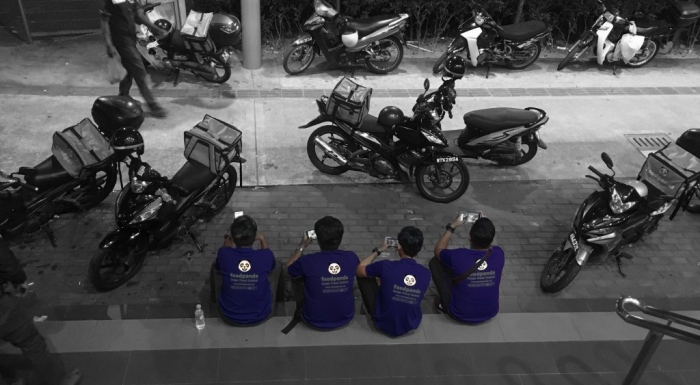 Fairwork is an action-research project based at the Oxford Internet Institute, University of Oxford. We research working conditions in the gig economy, in order to develop 'fairness ratings' for digital labour platforms like Uber, Helpling and Deliveroo see examples. We use these ratings as a lever to improve pay and conditions for platform workers, through media and consumer pressure.
Fairwork's programme of action research intends not just to understand the world, but to change it. By bringing workers, platforms, scholars, labour researchers and policymakers to the table, we work to collaboratively develop and embed principles of fair work into the script of the gig economy. Fundamental to the project is a commitment to being participatory and non-hierarchical within our communities: we are all—workers, unions, platforms, regulators, academics—the experts, and we all have co-developed this project. Our ultimate aim is to understand, and counter, some of the forces that disempower gig workers across the world.
Over the past three years, we have mobilized a unique and growing transnational network of social justice minded scholars from over ten countries in pursuit of this planetary goal. In order to effectively advocate for gig workers everywhere, we believe it necessary for our team too to reflect a diversity of backgrounds, cultures, perspectives and more. In growing our team, we value and welcome the unique contributions that applicants can bring in terms of their education, opinions, cultural and linguistic backgrounds, ethnicity, race, sex, sexual orientation, gender identity and expression, national origin, age, religion, disability, and beliefs. We actively strive to build and nurture a culture of empathy, inclusiveness, and respect.
The Fairwork project is looking for thoughtful, creative and critical researchers and staff to help drive our ambitious global programme of action research.
We are currently hiring for the following positions:
1.     Research Assistants (multiple positions available)
Grade 6: £29,176 – £34,804 p.a.
Fixed-term until 28 February 2021 in the first instance, with the possibility of renewal thereafter
Deadline: 12.00 noon on 13 August 2020
See further details
2.     Postdoctoral Researcher I
Grade 8: £41,526 – £49,553 p.a.
Fixed-term until 30 June 2022 in the first instance, with the possibility of renewal thereafter
Deadline: 12.00 midday on 27 August 2020
See further details
3.     Postdoctoral Researcher II
Grade 8: £41,526 – £49,553 p.a.
Fixed-term for 7 months in the first instance with the strong possibility of renewal thereafter
Deadline: 12.00 midday on 27 August 2020
See further details