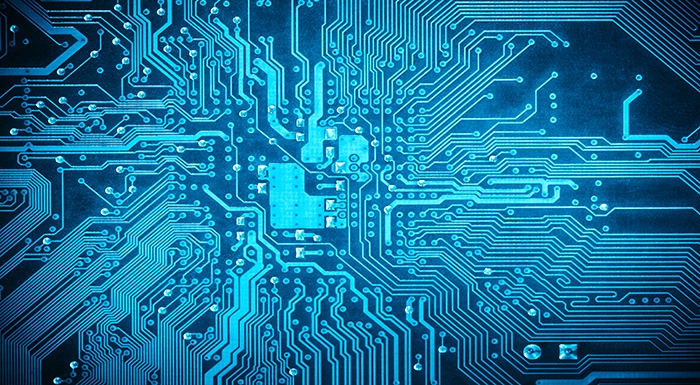 By Nikita Aggarwal, Research Associate, Digital Ethics Lab, Oxford Internet Institute, Professor Luciano Floridi, Director, Oxford Internet Institute and Dr Matthias Qian, Departmental Lecturer, Department of Economics, University of Oxford.
A century ago, international wars were fought for control of people, land, seas and natural resources, such as oil and precious metals. Today, nations are fighting for control of digital resources, like data, algorithms, networks, computer hardware, and relevant materials, such as rare earths. The tussle over Arm Holdings, the British computer chip design company, is just one battleground in this global war for digital sovereignty and supremacy. To remain competitive, the UK needs to update its industrial strategy for the digital age. The proposed National Security and Investment Bill presents an opportunity to do this. However, the UK must be careful to select the appropriate shade of digital sovereignty — one that safeguards the UK's strategic digital assets, whilst averting mercantilism, a tit-for-tat trade war, and a slide into digital autarky. A Utopian quest for digital self-sufficiency would be neither realistic nor beneficial for the UK economy.
To strike the right balance, the UK government needs to specify what digital assets are strategically significant, why they justify government intervention, how best the government could intervene, and when as well as for how long intervention would be justifiable.
To begin with, let us focus on the 'what'. One area in which the UK has produced many leading companies, and which is increasingly critical to innovation and productivity, is artificial intelligence. However, AI is such a broad category that it could encompass anything from basic computing to complex machine learning systems, as well as the data, algorithms and computing hardware that comprise them. Giving the government power to intervene in proposed foreign investment in any UK company that utilises algorithmic, data-driven computing systems would be undesirable. Such a sweeping approach risks tying the UK economy in red tape and disincentivising innovation and investment, both foreign and domestic, in UK companies. The material scope of the government's powers should therefore be narrowly applied to ensure that, in the case of AI, only foreign investment in companies whose principal business is the development of AI systems, or critical components for and services related to those systems, is captured.
Second, consider the 'why'. The government needs to expand its grounds for possible intervention, however it must do so cautiously. Under existing law, the government can intervene in specific mergers on four public interest grounds: national security, media plurality, public health emergency, and financial stability. In addition, the Competition and Markets Authority can review specific mergers on competition grounds. This regime does not allow for comprehensive government oversight of foreign direct investment to protect the UK's broader strategic and competitive interests. Squeezing the takeover of Arm by NVIDIA into the national security box is plausible but suboptimal. The grounds for foreign investment control should therefore be expanded, albeit cautiously, to enable the UK to pursue an industrial policy that protects strategic industries, such as AI, that are critical to innovation and productivity. This should include considering the impact of new sanctions due to foreign investment — one of the risks in Arm's sale to US-based NVIDIA— that could adversely impact UK competitiveness.
Third, the UK needs to define 'how' it will safeguard its core digital assets. It should avoid outright prohibitions on foreign investment, such as the ban on Huawei from the UK's 5G infrastructure. The UK has a much smaller domestic market than the US or China, and cutting off access to international markets by blocking foreign investors will inhibit the scale-up of UK tech firms. It would also disincentivise innovation and investment in the first place, as deep-pocketed foreign investors may offer entrepreneurs the prospect of a lucrative exit. Needless to say, the UK relies on trade with other countries, not only in digital goods, and harsh protectionist actions run the risk of equally harsh and deleterious retaliatory measures from its trading partners. The UK must instead opt for lighter controls, such as requirements for joint ventures or local partnerships, and legally binding commitments to preserve domestic jobs, tax base and registration of intellectual property. To support this more flexible framework, robust institutional controls to check and redress mistakes in implementation must be put in place. The UK should continue to support digital innovation by funding R&D, entrepreneurship and skills training, but it should stay away from direct public ownership, an area in which it has a patchy track record.
Finally, timing is also a crucial variable. The UK's new industrial policy (what, why, and how) should be flexible, particularly in terms of the timing and duration of any intervention. This is especially important in the context of digital technologies, where innovation can quickly transform the very nature of what counts (or indeed no longer counts) as the UK's strategic and public interest. The promising development of quantum computing in the UK is a clear example.
Sovereignty is an important organising principle of the international order, but so too is trade. It would be a big mistake if the UK's fight for digital sovereignty were to become caught up in the Brexit movement, with its Romantic, anachronistic "take back our shores" rhetoric. The UK must strike a balance between keeping the economy open for business and putting in place stricter controls on foreign investment in strategic digital assets. It can and should uphold digital sovereignty, but it must also avert digital autarky. Better trade comes with better control.