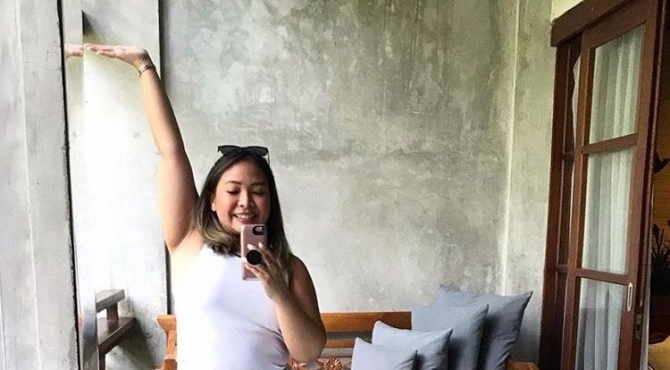 Therese Heather F. Belen was a student in the MSc in Social Science of the Internet in 2009-2010.  She has worked in marketing technology for the last 10 years and is currently Director of Analytics and Media Strategy for Zeta Global.
What first attracted you to the OII? And what were you doing before?
During my undergraduate years at NYU, I was taking classes across multiple departments from Communications to Computer Science to satisfy my interests in understanding how expectations of privacy are differentiated across technologies. As part of my undergraduate degree, I took on an Independent Study and ended up in the Programme for Comparative Media Law and Policy. William Dutton was one of the speakers and he made a strong impression in the OII's vision for internet studies. I learned that the Oxford Internet Institute was starting a Masters programme and I knew I wanted to be in that inaugural class.
And what have you been up to since leaving the OII?
I've been working in martech (marketing technology) for the last 10 years within analytics organizations. Currently, I'm the Director of Analytics and Media Strategy for Zeta Global in NYC – and still fascinated by online behaviours and concepts of privacy!
How did your time at the OII prepare you for this?
My cohort at the OII in 2009 was incredibly diverse, bringing unexpected perspectives to the table. The approach to teaching and education at the OII exemplify the values I try to bring to my current role – inspiring creativity to problem solving, encouraging collaboration across a range of perspectives, and constantly nurturing curiosity.
What job-seeking advice do you have for our students?
I can't understate more the value of making connections (I could make a social network analysis joke here). Get to know people in the industry, offer to take them out for coffee. You'll learn what areas you want to explore and also what things you want to avoid. Find the strong nodes in your network that can lead you down a new path.
What do you miss most about Oxford?
I miss the people. The sorts of people who would sit down to write articles like "You know you're an internet scholar when…" . Also, rowing and the Big Bang.
Where do you see yourself in five years?
In five years, I hope to see myself in a Democratically-run United States.