Author:
Posted:

13 December 2011

Tags: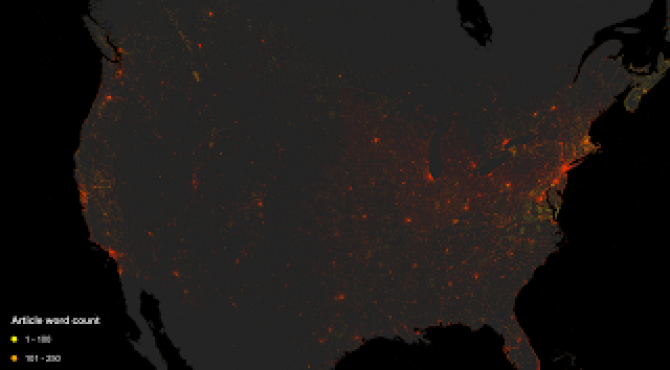 The map below displays the same data, but with smaller dots: making it easier to see some of the patterns if you expand the image.
Interestingly, the states with the highest average word counts are New Jersey (966) and Michigan (914). The states with the lowest averages are Delaware (534) and West Virginia (492). The reasons for these rather large differences are unclear.
Are Wikipedians from New Jersey that much more loquacious than their West Virginian counterparts? Or does it just take more words to describe the many dazzling wonders of New Jersey? Or is it something else entirely?
Apart from the obvious and increasingly evident urban bias in these information geographies, we'd certainly welcome your thoughts in explaining some of these patterns.