Author:
Posted:

19 May 2015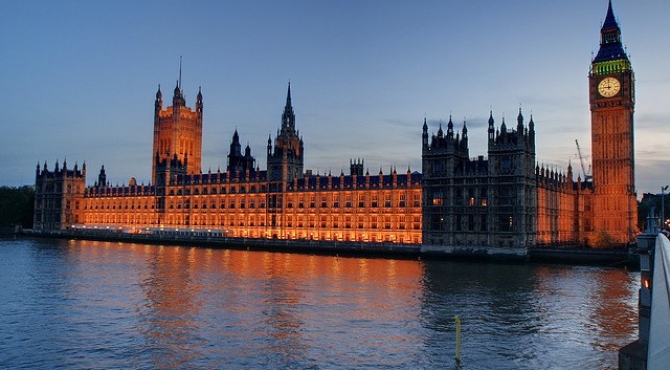 Along with consultants and advisors and large-scale data management platforms from Obama's hugely successful digital campaigns, all the main political parties used an arsenal of social media and digital tools to interact with voters throughout the 2015 election campaign. This post uses the authors' analysis of social media data from the campaign to understand the different ways in which they did so.
The Conservatives used advanced data science techniques borrowed from US campaigns to understand how their policy announcements were being received and to target groups of individuals, spending ten times as much as Labour (£100K a week) on Facebook ads, targeted at Facebook users according to their activities on the platform, geo-location and demographics. This was a top down strategy that involved working out from the centre what was happening on social media and responding with targeted advertising, particularly for marginal seats. As Andrew Cooper tweeted on 8th May, 'Big data, micro-targeting and social media campaigns just thrashed "5 million conversations" and "community organizing"'.
He has a point. Widely acknowledged to have the most boots on the real ground, knocking on doors, the Labour party took a similar 'ground war' approach to social media in local campaigns. Oxford Internet Institute analysis of data collected for all constituencies shows that of the 450K tweets sent by candidates of the six largest parties in the month leading up to the general election, Labour party candidates sent over 120,000 while the Conservatives sent only 80,000, no more than the Greens and not much more than UKIP. But the greater number of Labour tweets were no more productive in terms of impact (measured in terms of mentions per tweet).
Both parties' campaigns were tightly controlled from the centre. Ostensibly, Labour generated far more bottom-up activity from supporters using social media, through memes like #votecameron out, #milibrand (responding to Miliband's interview with Russell Brand), and what Miliband himself termed the most unlikely cult of the 21st century in his resignation speech, #milifandom, none of which came directly from Central Office. These produced peaks of activity on Twitter that at some points exceeded even discussion of the election itself on the semi-official #GE2015 used by the parties, as the figure below shows. But the party remained aloof from these conversations, fearful of mainstream media mockery. The Brand interview was agreed to out of desperation and can have made little difference to the vote (partly because Brand endorsed Miliband only after the deadline for voter registration).
Only one of the leaders achieved a sustained presence on social media that managed anything like the personal touch and universal reach that Obama achieved in 2008 and 2012 – Nicola Sturgeon. The SNP's use of social media, developed in the 2014 independence referendum and the 2011 parliamentary elections spawned a whole army of digital activists. All SNP candidates started the campaign with a Twitter account. When we look at the 650 local campaigns waged across the country, the SNP were by far the most productive in the sense of generating mentions; 100 tweets from SNP local candidates generating 10 times more mentions (1,000) than 100 tweets from (for example) the Liberal Democrats.
This kind of presence of representatives on social media is built up over years – not created in the short space of a campaign, as demonstrated by Scottish Labour's failure to engage with Scottish people on social media or indeed the failure of Labour's social media campaign more generally. Central control of the campaign did not extend to local candidates – who could reach out to their own constituents on social media, but these lacked the social media presence to make their efforts productive in the way that SNP candidates could. Of all the candidates running for the Labour party leadership, only Chuka Umunna (who has now pulled out) has the kind of social media presence (such as 120K followers on Twitter) that might be used to reach out across the country on social media in the proposed contest to 'let the public in'. In contrast, advertising on Facebook as the Conservatives did is centrally controlled, instantaneous, and based on the data science understanding (through advertising algorithms) of the platform itself. It is a good way to win votes, acting like a personalized moving billboard for key voter groups throughout the campaign, but unlikely to build up relationships between the local party and supporters.
So neither of the two largest parties really did anything with social media, or the huge databases of interactions that their platforms will have generated, to generate long-running engagement with the electorate at the local level. The local and national campaigns were disconnected from each other and from supporting activists mobilizing around internet memes and hashtags.
The differing use of social media by the parties could lend a clue to why the opinion polls throughout the campaign got it so wrong. Andrew Cooper labeled the Conservatives' campaign of big data to identify undecided voters, and micro-targeting on social media, as 'silent and invisible' and it seems to have been so to the polls. Mobilizations around Twitter hashtags created the illusion of burgeoning support, but took place largely among people already planning to vote Labour, or unregistered or too young to vote. Many voters were undecided until the last minute, or decided not to vote, which is impossible to predict with polls (bar the exit poll) – but possibly observable on social media, such as the spikes in attention to UKIP on Wikipedia towards the end of the campaign, which may have signaled their impressive share of the vote on the day.
The future for political parties
In 2000, one of the authors of this post wrote an article called The Cyber Party, a new ideal type of political party with a loose concept of membership, using digital means to develop ongoing relationships with its supporters. The argument met a lot of resistance at the time, but the SNP's social media campaign illustrates how it can become real. Even more, the online interest group aggregators, such as 38 degrees and Avaaz, show how it is plausible to exist more or less entirely online, to amass tenuous digital links with millions of supporters and to mobilize them to achieve policy change. For UK parties to become successful cyber parties, they would need to develop these ways of understanding and interacting with supporters centrally and locally on an ongoing basis, not just during election campaigns, treating all internet contacts as 'members'.
The messiness of digital life can cut across party hierarchies and institutional structures and requires quick reactions to churn across social media platforms and new social media figures who venture into the political world. For Labour, it would involve engaging with people like Russell Brand earlier than the last week of a campaign, and casting their sights on YouTubers like PewDiePie, with their 36 million subscribers. It would involve learning lessons from the newest of political parties, such as the rapidly rising Podemos in Spain, and selecting a leader who recognizes the importance of social media, as do successful leaders from Nicola Sturgeon to Barak Obama. Labour's distinction as the only party not to say 'thank you' to their voters, or at least the 322K who 'like' them on Facebook is symptomatic of their deep crisis. It is time to move on, digitally.