Author:

Oxford Internet Institute


Posted:

2 December 2009

Tags: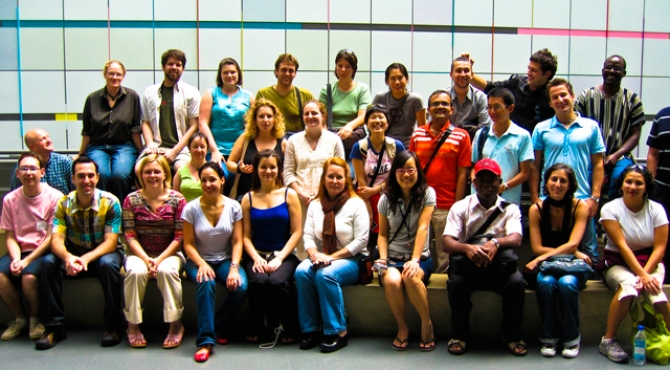 We are delighted to announce that The Berkman Center for Internet & Society at Harvard University will join as a partner for the eighth Oxford Internet Institute Summer Doctoral Programme (SDP), to be held in Oxford from 5-16 July 2010.
The Summer Doctoral Programme brings together doctoral students engaged in dissertation research relating to the Internet and other information and communication technologies in order to enhance the quality and significance of their thesis research and to create a peer network of excellent young researchers. The Berkman Center have partnered with us every year since the programme was launched in 2003, and the SDP2007 was kindly hosted by the Berkman Center at their home in Cambridge, MA.
Jonathan Zittrain, Berkman Center co-founder and faculty co-director, and professor at Harvard Law School said: "The OII Summer Doctoral Programme is a fantastic opportunity for scholars to test their ideas both within and beyond their fields. There's nothing else like it in the world."
Indeed, John Palfrey, Berkman Center co-director, Harvard Law School professor, and Vice Dean of Library and Information Resources at Harvard Law School said, "I love SDP!"
The SDP Director, Victoria Nash (OII) said: "The Berkman Center have partnered with us on the Summer Doctoral Programme since the very beginning and we are delighted once again to involve their faculty who have so much to contribute."
Past SDP tutors from the Berkman Center have included: Terry Fisher, Charles Nesson, John Palfrey, Jonathan Zittrain, Urs Gasser, Colin Maclay, Michael Best, John Clippinger, Judith Donath, Rob Faris, Dan Gillmor, Lewis Hyde, Karim Lakhani, Doc Searls, Wendy Seltzer, David Weinberger, and Ethan Zuckerman.
Colin Maclay, the managing director of the Berkman Center, said: "The SDP is a unique academic experience in which the diversity of the subject matter and methods is matched by the breadth, skill and commitment of the students. This results in a dynamic, challenging and productive environment, which is fostered by tutors and guided by the participating institutions. It is a wonderful peer production at its core, and we look forward to July's adventure."