Author:
Posted:

4 September 2013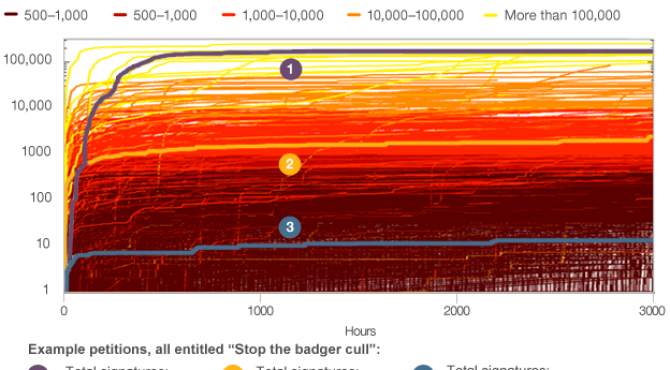 An ongoing research programme at the Oxford Internet Institute Research has collected information on petitions and signature activity for various online platforms since 2009. The BBC covered some of our research about the previous UK government petition platform that was active from 2011-2015.
Online petitions need to attract large numbers of signatures on their first day if they are to stand any chance of success, researchers have said.

In a forthcoming book, a research team from Oxford University will show that 99.9% of e-petitions fail to reach the 100,000 signatures needed to trigger the prospect of a Commons debate.…Read more
The full article is available at: http://www.bbc.co.uk/news/uk-politics-23441223
---
Note: This post was originally published on the Political Turbulence book blog on . It might have been updated since then in its original location. The post gives the views of the author(s), and not necessarily the position of the Oxford Internet Institute.