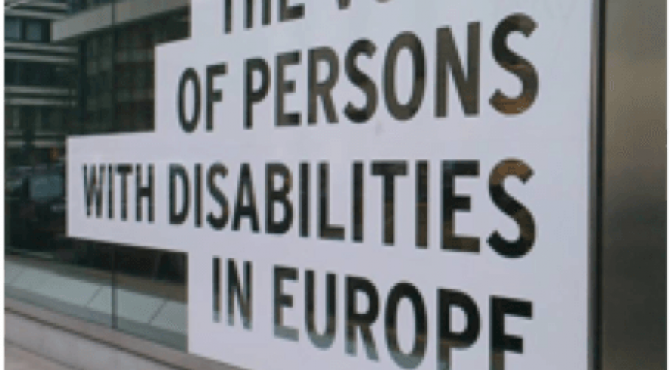 There are 80 million citizens with disabilities in Europe (EDF, 2014). The World Health Organization (WHO) reports that the number of persons with a disability is increasing through population growth, medical advance, and the ageing process. Aviation, like all other transport modes, needs to recognise and accommodate this growing passenger segment.
There have been many improvements in the provision of accessible facilities and services to persons with disabilities in air transportation worldwide, and this trend could naturally be extended to the accessibility of automated border control systems. Within the FastPass project there has been a lot of discussion whether the e-gates should be designed to accommodate disabled travellers. Different stakeholders have different opinions.
To examine whether there is a need for accessible e-gates for persons with disabilities or reduced mobility my colleague Pinja Lehtonen (University of Tampere) and I have interviewed persons with different disabilities, representatives of disability organisations, technical developers of e-gates, European and national politicians, and airport management. We have also surveyed 139 persons with disabilities throughout Europe with an online questionnaire.
Currently, not many airports in Europe have automated border control systems that are accessible for persons with disabilities or reduced mobility; instead they offer an assistive service. Nonetheless, we found that politicians, border management, and standardization bodies are in favor of accessible e-gates and recommend this in their reports and guidelines. More importantly, our research with organizations that represent people with disabilities and with disabled persons themselves shows that there is a need for such accessible gates. Furthermore, adapting the e-gates represents a fundamental rights issue for the political stakeholders, the disabled passengers, and disability organizations. Even though there will probably be groups of disabled people who will always require airport assistance, there is a significant number of disabled passengers who would use the adjusted e-gates on their own or with the help of a travel companion. Adapting the gates would help those disabled passengers who wish to travel independently.
Hence, there is a strong (normative) case to provide e-gates that can be used by persons with a disability, and it appears possible from a technical point of view as well. Our exploratory study provides an insight into the technical and functional requirements to make this accessibility a reality in the future.
Our conference paper "Independent mobility: accessibility of European automated border control systems for persons with disabilities" shall be presented by Pinja at the Finnish International Studies Association Conference (FISA2016) in Hämeenlinna (15 & 16 January 2016).