Author:

Jaz Hee-jeo


Posted:

12 February 2013

Tags: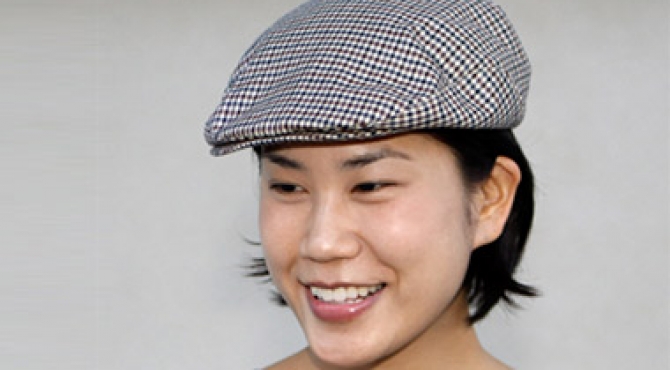 Jaz Hee-jeong Choi is the Deputy Director of the Urban Informatics Research Lab, QUT. Her research interests are in playful technology, particularly the ways in which various forms of playful interaction are designed, developed, and integrated in different cultural contexts; her current research explores designing for playful interactions to cultivate sustainable food culture in urban environments. We asked her about her experiences both as a student (SDP2007) and tutor (SDP2012)
Ed: You were keen to volunteer as a tutor at last year's SDP: why seek to take on this additional teaching responsibility?
Jaz: SDP is one of the events I genuinely look forward to every year. It's a unique opportunity to meet, debate with, and get to know some of the best doctoral students around the world. Teaching can be a very pleasurable experience. OIISDP is memorably so. I hope to be able to make further contribution in the future.
Ed: You helped to organise the SDP that was hosted by QUT in Brisbane in 2009: any really memorable moments?
Jaz: The launch of the Legacy Project for sure. It seems to get better every year.
Ed: And of course, you were a student at the SDP2007 hosted by Harvard's Berkman Center: how well did that capitalise on the amazing talent at Harvard? How much does location affect the SDP experience?
Jaz: The location has a significant effect on the SDP experience – it's not just about the number of pubs around Oxford or lack thereof elsewhere . The SDP at Berkman was such a treat – as well as the stellar line up of tutors, extra curricular activities gave us fun opportunities such as visiting labs at MIT and a BBQ at Jonathan Zittrain's house. The most memorable experience for me personally is the unceasing scholarly discussions and debates with other participants and tutors from dawn to crashing into bed with a mixed sense of exhaustion and satisfaction.
Ed: The SDP is (intentionally) multidisciplinary: was that sort of environment something you were already familiar with when you attended as a student?
Jaz: I was very fortunate to be doing postgrad studies in the Creative Industries Faculty at QUT, where students and staff are encouraged to challenge disciplinary boundaries. So yes, I was familiar with the environment.
Ed: Are you still in touch with anyone from your year? (or even other years?)
Jaz: Absolutely. In fact, developing personal connections is one of the best aspects of SDP. Facebook makes it easier to keep in contact with others, and I try to catch up with familiar SDPers when I visit their cities for conferences or some such.
Ed: What do you think you got out of the programme at that point in your doctorate?
Jaz: Among many things, I learned how to communicate my research more effectively to a wide range of people.
Ed: And what advice would you give for anyone thinking about applying now?
Jaz: Do try to be open minded about ideas and approaches, even those that fundamentally challenge your scholarly ground. If you are ready for a couple of intense weeks being exposed to such challenges, put together an awesome application. And before you do so, have a look at the list of tutors and learn about their work. This will help with framing your application, and enrich your SDP experience.
Ed: What was the most useful thing you were told (by tutors or students)?
Jaz: We need to talk about pirates before we talk about piracy – Bodó Balázs, 2007.
Ed: We're always looking for new places to take the SDP: where would be your dream location be? (apart from Oxford, obviously!)
Jaz: Seoul.
Ed: Thank you!