Author:

Genevieve Juillet


Posted:

21 April 2015

Tags: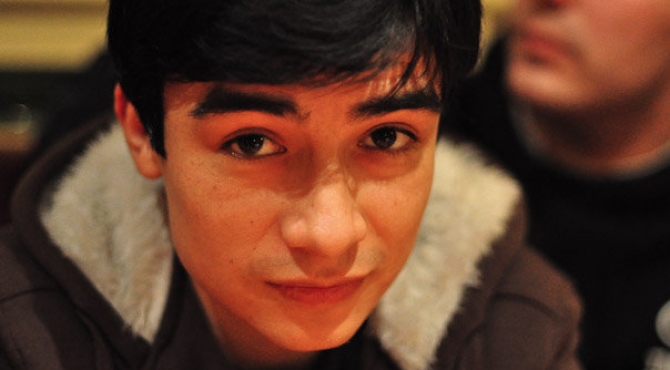 Amaru Villanueva Rance was a member of our first intake of MSc students, arriving in 2009 from an undergraduate degree in Politics, Philosophy and Economics (PPE) at St Anne's College, Oxford. He's since gone on to work for the internet and telecomms giant Telefónica, and also set up the magazine Bolivian Express, which he now works on full-time. Interview with Tim Davies.
Tim: What first attracted you about the OII?
Amaru: I was attracted by the interdisciplinary approach of the OII, as well as by the focus on research methodology. For my thesis I focused on the architecture of online social spaces. In simpler terms, I was interested in why some online social networks are designed to allow users to see each other's activity (for example who had looked at their profiles), whereas others were not. These are deliberate design choices which have huge implications on the way individuals and groups interact online.
Tim: And what have you been up to since leaving?
Amaru: I worked for two and a half years for Telefónica, an internet and telecommunications company, first in product design and later in corporate strategy. I got a chance to work in the company's Silicon Valley offices, which gave me a great insight into the internet industry, working closely with companies such as Facebook, Google, Twitter and Foursquare. I also started a publication called Bolivian Express which has become the foremost English-language publication in Bolivia. Since I left Telefónica I am devoting myself full time to this project. I work as a freelance journalist on the side.
Tim: How did your time at the OII prepare you for this?
Amaru: For my first job out of university, the Masters gave me useful tools which I used in the User Experience (UX) driven design of digital products. It also gave me a more authoritative perspective on online phenomena. In this day and age when everyone seems to have an opinion on Facebook, it helps to have evidence to prove you've thought deeply about these matters, and have much more than a superficial understanding. My experience working in online 'cloud based' environments has allowed my current organisation to benefit from international collaborations from photographers and journalists around the world.
Tim: What job-seeking advice do you have for our students?
Amaru: Think creatively about your employment options. You'd be surprised at the range of organisations which are in need of someone with a critical understanding of social online phenomena: from governments and media organisations, to technology companies and NGOs. You need to make sure you 'sell' the uniqueness of the programme, as employers will not necessarily be familiar with what your course involves. It's not a hard sell though.
Tim: What do you miss most about Oxford?
Amaru: I miss the interest in knowledge for its own sake, as well as the energy which emanates from an institute where the productive collision of ideas and approaches is the norm.
Tim: And finally: where do you see yourself in five years?
Amaru: I'd like to continue working in Bolivia, ideally in public sector initiatives which aim to broaden access to internet infrastructure and knowledge.