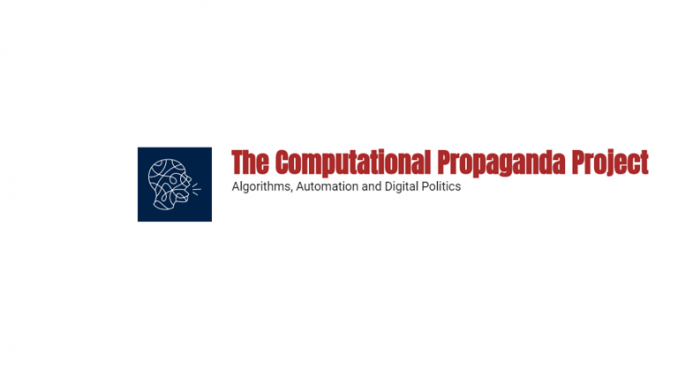 POSTPONED FUTURE 2020 DATE TBC

DATA SCIENCE FOR DEMOCRACY

A COMPROP Intensive Course

Duration: 4 Days
POSTPONED FUTURE 2020 DATE TBC
Data Science for Democracy
Due to the ongoing public health emergency in the UK and other countries, there is too much uncertainty as to whether current restrictions on travel and social contact will be lifted in time for this to take place in July 2020. Hopefully this camp will be able to take place at a later date in 2020, we will update this page with any notifications.
The Computational Propaganda Project will host a 4-day intensive course at the University of Oxford on how data science research can improve public life and strengthen democratic institutions. Participation in this course is limited.
The Computational Propaganda Project's course will offer a deep dive into the latest research tools and original projects pushing the basic science of battling misinformation and political polarisation. The programme is organised around daily lectures, hands-on activities, and workshops delivered by the world's foremost experts on social media manipulation and other digital threats to democracy. We hope the intensive format of this convening will build a cohort of researchers and professionals who can troubleshoot each other's challenges and support each other in the long-term development of projects.
This workshop is open to advanced graduate students and researchers in government, civil society, journalism or industry who are developing significant, original projects for exposing and correcting misinformation, understanding social media trends in democracies, and improving public deliberation. To include diverse perspectives, we are looking for participants from diverse geographic regions and professional backgrounds, as well as from a variety of academic fields ranging from sociology to law, politics to media studies, and human rights to computer science.
Computational Propaganda and Digital Threats to Democracy
Social media platforms raise significant concerns for democracy. From growing evidence of foreign interference operations and state-backed disinformation campaigns, to mounting worries over corporate surveillance, algorithmic bias, political polarisation and platform monopolies of power, the impact of social media on democracy and human rights is multifaceted and complex.
The goal of this 4-day course is to bring together researchers and professionals to explore state-of-the-art research and debates on digital interference, its effects on democratic politics and ways to combat them. This course will explore topics such as:
Global trends in disinformation, computational propaganda and political polarisation;
The anatomy of foreign influence operations and how to identify, track, monitor, analyse and combat disinformation in real-time;
Platform monopolies of power and the digital affordances of social media technologies that enhance or exacerbate political polarisation, disinformation and computational propaganda;
Problem-solving and tool-building to improve civic engagement and raise public understanding of digital literacy;
Government, industry and civil society responses to mis- and disinformation and practical policy solutions to challenges faced by citizens, civil society and journalism.
Participation Requirements
Participants will be asked to complete a small selection of readings and project descriptions will be circulated in advance of arrival at Oxford.  All participants are required to review these before the start of the course so that presentations can move quickly to substantive findings, problem solving, and blue-sky planning.
To strengthen our collective ability to address the contemporary challenges facing digital public life, we expect participants from different intellectual traditions and professional domains to actively debate and discuss ideas with one another. Most group activities will be spent testing out something you are building, fill in the detail for a project you have in mind, advance your doctoral project, provide feedback on your research plans, or help interpret your findings.
We welcome researchers from across the social and empirical work of qualitative, comparative, theoretical, and computational nature. This will be an opportunity to engage across fields and strengthen relationships and research through participation, collaboration, and troubleshooting.
Format
The workshop will include a mix of substantive lectures, tool demonstrations, and collective problem solving around the latest research on political polarisation, mis- and disinformation, and deliberative democracy. All participants are expected to be actively engaged throughout the event, and there will be multiple informal and social events together.
Logistics
We are hoping to reschedule the event for later in 2020 and it will take place at Egrove Park, Said Business School, University of Oxford. It will run roughly from 9 a.m. to 6 p.m. each day.
Limited travel support is available for overseas applicants. If you would like to be considered for a travel grant, please indicate it in the designated section on your application when they open.
If you have any questions, please email comprop@oii.ox.ac.uk