Date published:

11 July 2007

Publisher:

Polity Press

ISBN number:

0745652581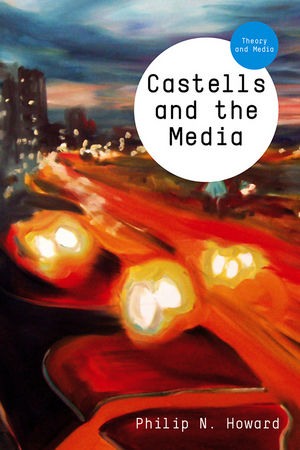 Philip N. Howard (2007), Castells and the Media: Theory and Media . Polity Press. ISBN: 0745652581.
One of the most prolific and respected scholars today, Manuel Castells has given us a new language for understanding the impact of information and communication technologies on social life.
Politicians can no longer run for office without a digital media strategy, new communication technologies are a fundamental infrastructure for the economy, and the internet has become an invaluable tool for cultural production and consumption. Yet as more of our political, economic, and cultural interaction occurs over digital media, the ability to create and manipulate both content and networks becomes real power.
Castells and the Media introduces a great thinker, presents original theories about the network society, and encourages readers to use these theories to help them understand the importance of digital media and social networks in their own lives.
About the author
Philip N. Howard is a professor of sociology, information and international affairs. He teaches at Oxford University and is a Fellow at the Tow Center for Digital Journalism at Columbia University. He writes about information politics and international affairs, and he is the author of eight books, including The Managed Citizen, the Digital Origins of Dictatorship and Democracy, and now Pax Technica: How the Internet of Things May Set Us Free or Lock Us Up. He has won multiple "best book" awards, and his research and commentary writing has been featured in the New York Times, Washington Post, and many international media outlets. Howard holds a Ph.D. from Northwestern University, where he studied how U.S. politicians use the internet to market their brand and manipulate public opinion.