Published:

4 December 2019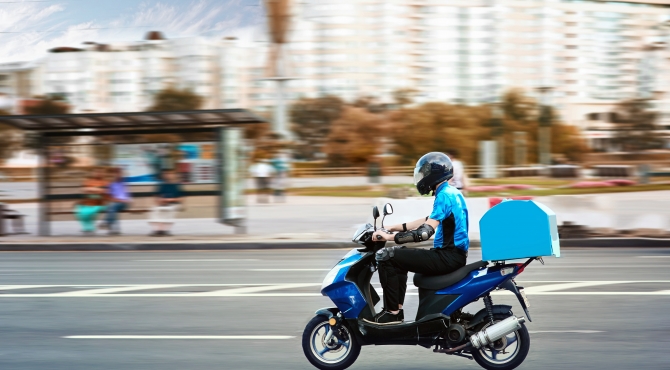 Researchers from Oxford University say the 2019 General Election is a critical moment for the economic and social wellbeing of the millions of workers in the UK's "gig economy".
Political parties have released their election manifestos, which include pledges to help gig workers, like those who drive cars for ride-sharing companies, clean houses, deliver takeaways or undertake freelance office-based tasks.
Research has shown that gig work is often low paid, and comes with little job security and few benefits. Insecure work has the potential to erode workers' rights, and undermine working communities. However, there is a lot that governments can do to make the gig economy better for workers.
The Fairwork Foundation, a team from the Oxford Internet Institute at the University of Oxford, has undertaken the first analysis of party commitments to supporting workers in the gig economy. The resulting scorecard shows a clear difference across party lines.
Professor Mark Graham, Director of the Fairwork Foundation, said:
"With the gig economy growing so rapidly, and such diversity in parties' pledges, the 2019 General Election is in some ways 'the election of the gig worker'.
"So if you work in the gig economy, or care about those who do, check out our scorecard, which lays out some key things  that each of the main parties will do to improve gig workers' rights."
Notes for editors:
The Oxford Internet Institute (OII) is a multidisciplinary research and teaching department of the University of Oxford, dedicated to the social science of the Internet. Drawing from many different disciplines, the OII works to understand how individual and collective behaviour online shapes our social, economic and political world. Since its founding in 2001, research from the OII has had a significant impact on policy debate, formulation and implementation around the globe, as well as a secondary impact on people's wellbeing, safety and understanding. Drawing on many different disciplines, the OII takes a combined approach to tackling society's big questions, with the aim of positively shaping the development of the digital world for the public good. https://www.oii.ox.ac.uk
Representatives from each of the parties featured were contacted for comment.