Author:

Tobias Escher


Posted:

26 July 2008

Tags: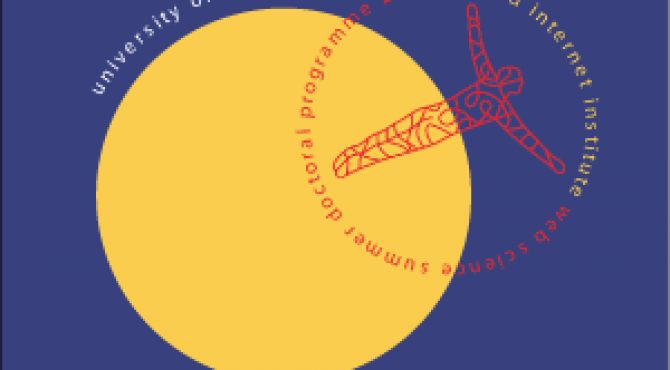 Now it is official: The Summer Doctoral Programme 2008 of the Oxford Internet Internet Institute is over. Two weeks of intense seminars have clearly left everyone involved longing for some time to rest. But just as the many many recent experiences are slowly starting to settle, at least for me a powerful impression is sinking in – that we really had great time, valuable and useful both for our research itself (definitely have a look at the student presentations that are all online on the SDP wiki) but also for the network we could forge.
It is no minor feature of this programme that it actually lasts for a full two weeks because this really enables people to start engaging with each other beyond the initial difficulties of interdisciplinary research. Even if we are still trying to get to grips with how to exactly define Web Science and how our work might (or should?) fit in this concept, it seems to me that this programme was a rare occassion in which Computer Scientists and non-technical scholars were really starting to learn something from each other.
Key themes during the course of this two weeks have been how to ensure privacy, what to do about copyright and privacy, how to research (and predict) web-based social behaviour on a large scale, how to build and make sense of a semantic web and over and over again, how a Web Science that is inclusive of all many academic disciplines could look like. Of course these are mostly open questions but amongst the things weve learned are (ranging from the serious to the slightly more humorous):
Using IRC as a back channel during presentations works very well and also produces some highly enjoyable unintended consequences. The blog did not work so well for some reason – maybe because this year saw less avid bloggers take part in the SDP than last year. The wiki kind of worked.
It takes some time but if you put Computer Science people together with Social Scientist and Humanities scholars they will talk to each other eventually and maybe even understand what they are saying.
Porn on the Internet is a worthwhile subject of study, even for academic purposes.
While a dingo has nothing to do whatsoever with Internet research it is a very useful way of keeping the attention of your audience focused during your presentation.
At the end of the programme for most participants Web Science remains as elusive a concept as before we came to Oxford. It has however generated many interesting discussions and provides a great opportunity for ongoing student exchanges.
A big thanks to the OIIs Director of Graduate Studies Vicki Nash who has made it all happen as well as all the other people from the OII (and beyond) that helped to pull off this event. Good job!
PS: If you are a doctoral student working on roughly Internet related questions (mainly but not exclusively on social implications) you might be interested to know that next year the SDP will take place in Brisbane, Australia. So watch the SDP section of the OII website to keep abreast with all developments so that you can get in your applications nice and early!