Author:

Sarah Griffin


Posted:

12 July 2019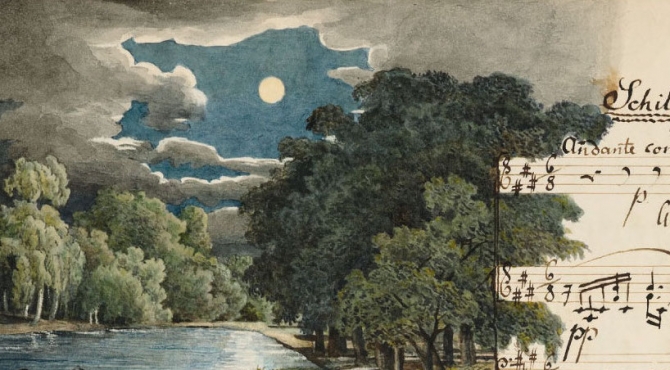 2019 marks the 50th anniversary of the first crewed mission to land on the Moon (20 July 1969). In celebration, the Proscholium of the Old Bodleian Library is hosting a new exhibition, 'We Look to the Moon' (13 July–15 September). Bringing together a selection of Moon-related exhibits from the Bodleian's diverse holdings, from the Middle Ages onwards and from all over the world, the exhibition celebrates humanity's study of and fascination with the Moon. For more details, see the Bodleian's website.
Cabinet has joined the multidisciplinary team behind 'We Look to the Moon' – including members from the Rothermere American Institute and the Departments of Physics and Earth Sciences – to create a publicly accessible digital extension and legacy for the exhibition.
As well as providing access to the exhibition for those unable to visit the Bodleian over the Summer, Cabinet's online exhibition presents additional information on the exhibits and related materials to encourage visitors to find out more about the objects they have viewed. The digital extension presents:
Multi-media interpretation of the objects through videos and links to relevant online resources and Bodleian catalogue entries. For example, in celebration of the display Sarah Griffin and Nicole Gilroy have made a video that demonstrates how the medieval astronomical instrument featured in the exhibition works. As it is made of movable disks that turn upon one another to track the moon and sun, a digital format that can showcase its moving parts is essential.
A 3D model of a moon globe (the 'Oxford Globe'), which presents the first details captured of the far side of the moon – taken by the Russian satellite Luna 3 in October 1959. The 3D model allows the viewer to explore the globe from all angles, including portions that had been left blank because those parts of the Moon's surface had not yet been photographed.
An array of objects related to the moon landing not displayed in the physical exhibition, including 1960s memorabilia from the Philip & Rosamund Davies US Elections Campaigns Archive.
3D model of the 'Oxford Globe'
On 20 July, there will be a free and family-friendly drop in Activity day in Blackwell Hall, which will include arts and sciences talks by academics, a live printing press, arts and crafts stalls, live music, theatre, and storytelling, plus an opportunity to handle real meteorites! Space-themed dress welcome, but not essential!
The image at the top of the page is Schilflied of Felix Mendelssohn, © Bodleian Libraries, University of Oxford